Email Deliverability Audit
Are your email marketing efforts yielding the desired results? Have you ever wondered how many of your subscribers are opening your emails—or even receiving them? If your campaigns are not generating the response you're looking for, it may be time to conduct an email deliverability audit, which seeks to identify any problems that may be preventing your emails from successfully making it into your subscribers' inboxes.
One of the first steps in a successful email marketing strategy is ensuring that your campaigns reach your intended recipients, rather than landing in their spam or junk folders or being blocked by their inbox service providers (ISPs). But inbox placement depends on thousands of variables that are different based on your subscribers' email servers, so optimizing email deliverability can be far more complicated than it seems.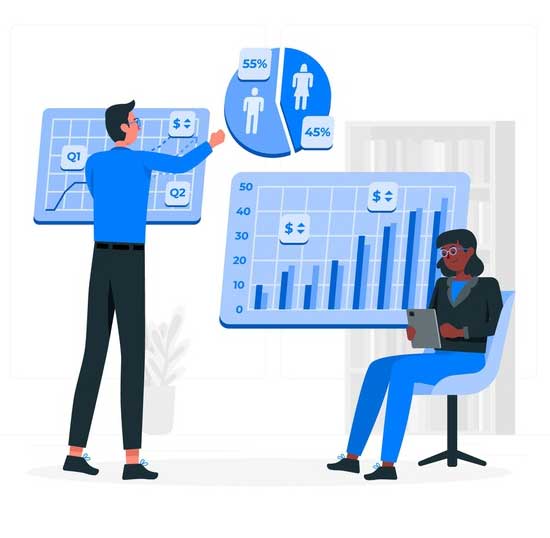 At Email Engagement Pros, we can help you measure a variety of important metrics for each campaign that you send, as well as for individual contacts and your email marketing efforts over time. As a few examples, we will keep track of:
With more than 20 years of experience managing bulk email campaigns, the team at Email Engagement Pros has the expertise needed to dig into your current email marketing efforts and determine exactly what's working and what could be improved. We will identify and fix any deliverability problems, ensuring that your sender reputation remains strong and your email campaigns reach your subscribers' inboxes. As part of our deliverability audits, we examine areas such as the following:
Email list hygiene. When it comes to the contacts on your email lists, quantity does not necessarily equal quality. If you have contacts who consistently are not opening or engaging with your emails—or worse, marking them as junk—your sender reputation could suffer, making it more likely that inbox service providers will block you or send your emails to the spam folder. Therefore, it's crucial to stay on top of your email list hygiene and periodically remove inactive contacts.
Sending habits. We will review the quality of your email list, list acquisition practices, email engagement metrics, any spam complaints you receive, and other factors to ensure that you're only sending emails to people who want to hear from you and are likely to engage with your content—thereby helping to keep your sender reputation strong.
Email authentication—or the process of proving that an email is truly coming from your business, rather than a fraudulent sender who has hijacked your domain—is a critical component of maintaining your sender reputation and keeping your deliverability rates high. We implement the latest technical standards, including DKIM, SPF, and DMARC, to authenticate your domain.
Sending well-written email content that your subscribers look forward to reading will help improve deliverability by keeping your engagement rates high and signaling to inbox service providers that you are a reputable sender. When it comes to deliverability, it is particularly important to craft compelling subject lines that avoid words and phrases that could sound "spammy." The Email Engagement Pros team can help you fine-tune your messaging to ensure that each email stays out of the spam folder and encourages your subscribers to take the desired action.
Email service provider (ESP). The ESP that you use to send your campaigns may have an impact on your deliverability—particularly if you have recently switched to a new provider. We can help you choose an ESP best-suited to your needs and will guide you through the process of migrating to a new ESP in order to ensure that your sender reputation remains strong.






















How can
Email Engagement Pros
help you achieve better Email Marketing ROI?