Email marketing is the oldest digital marketing strategy, one that continues to stay relevant and effective. It has truly stood the test of time and still provides ROI to businesses that help it gain and maintain a competitive edge.
Modern innovations and technological advancements have brought plenty of email marketing platforms that provide incredible tools, features, and options to enhance and improve email marketing campaigns.
They make it much easier to target audiences, build email lists, and have better interactions with your business' email contacts or subscribers.
One field of business that has immensely benefitted from email marketing platforms is e-commerce. Email marketing platforms have become popular among businesses, especially online retailers because they need a trusted and reliable channel to communicate with customers and market their products and brand.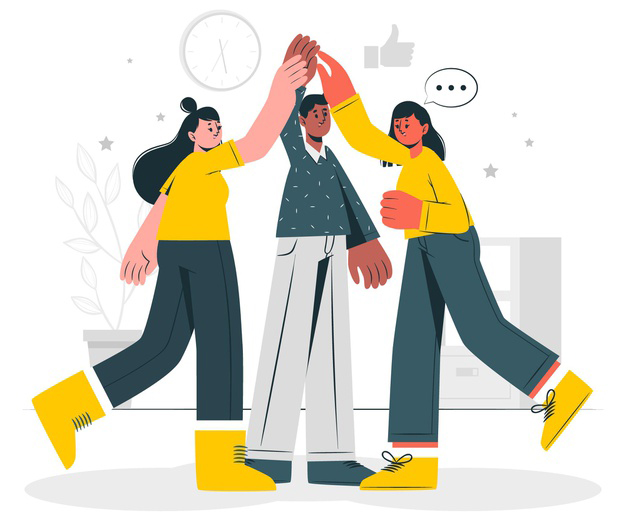 Despite all the latest marketing channels and social media platforms, email is still the most powerful promotional method online available to e-commerce businesses.
With so many options in the market, you may quickly get confused about which one to choose for your e-commerce business. Hence, we have done the research and come up with the best email marketing platforms for e-commerce in 2021.
Best Email Marketing Platforms for E-Commerce in 2021
Let's dive into some of the best options in the market for your e-commerce business's email marketing campaigns. We will discuss the features and tools that make them stand out and how it helps your business.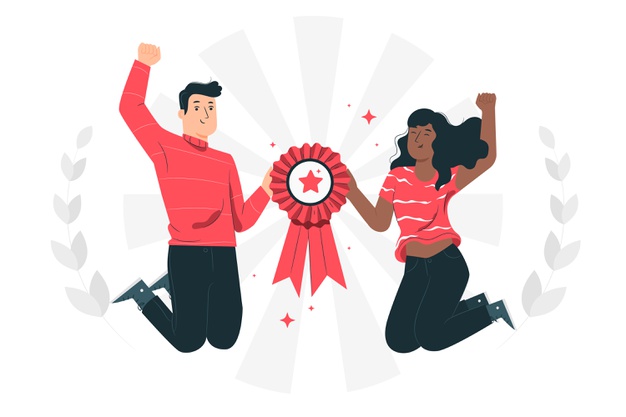 MailChimp
With over 14 million users worldwide, MailChimp has the largest global market share for email marketing platforms at almost 70 percent. Their closest competitor, Constant Contact, has less than 10 percent market share.

This extreme market domination of the email marketing platform is mostly because MailChimp offers its services for free to users with less than 2,000 subscribers or contacts. Hence, so many small and medium-sized e-commerce and other businesses prefer MailChimp, globally.
While some experienced users may find MailChimp's terminology of processes different from others, it is still a very easy-to-use email marketing platform. Beginners and veterans can adapt to 'Autoresponders' being referred to as 'automation flows' easily by checking MailChimp's glossary.
Semantics aside, they offer plenty of great options and features for e-commerce businesses. You can easily integrate with a wide range of their-party tools and e-commerce platforms, like BigCommerce, Magento, Shopify, etc.
The drag-and-drop email builder with its popular range of high-quality, well-designed templates is also easy to use without the need for HTML knowledge. The same quality, design, and user-friendliness extend to their opt-in forms, which can be a powerful tool for any e-commerce business.
Other stand-out features include the spam checker for better deliverability, triggered messaging for improved experiences, and a good range of reporting for better analysis. They even have a live preview viewer that allows beginners to preview emails for creating better content.
Moreover, you can geo-target audiences for location-based delivery and even set time-zone-based deliveries for enhanced customer experiences and results.
All-in-all, MailChimp is the most popular email marketing platform for a reason, and its e-commerce integrations and features only add to their generous free plan. We highly recommend all e-commerce businesses to try MailChimp, even if it is just for around 2,000 subscribers.
Constant Contact
As mentioned earlier, Constant Contact is a top competitor in the email marketing platform game despite being dwarfed by MailChimp. On the performance front, they offer good deliverability and plenty of useful features for any e-commerce business.

They offer a user-friendly platform with easy access to features and an intuitive dashboard. Your e-commerce business can run invites, surveys, coupons, and even include videos with ease, thanks to their wide range of useful email templates.
Moreover, Constant Contact serves as a comprehensive contact management system for e-commerce businesses, hence its name. While their features and functions are great, their customer support separates them from the rest; this is the main reason behind their success.
If you have any experience using an email marketing platform, you may very well understand the importance of good customer support. If you are a beginner, know that email marketing is not the easiest to learn, and there is a steep-ish learning curve.
While email marketing platforms make the process significantly easier, without good customer support, you may get stuck somewhere or may not be able to overcome issues or technical difficulties very easily. Constant Contact shines the best in such cases.
They offer help in setting up your contact lists, templates, and all the basics, which is a great start, especially for new e-commerce businesses. Other platforms also offer similar support, but Constant Contact's level of customer support through phone and live chat is unmatched in today's market.
They even offer extensive training materials for users. You can opt for online training courses or even attend one of the many live seminars they hold near your locale. This is what truly makes Constant Contact stand out. The e-commerce businesses stepping into email marketing for the first time can learn how to implement email marketing campaigns like professionals.
AWeber
Having been in the email marketing game since the 90s, AWeber is one of the very first email marketing tools across the board. Do not let its age fool you; it is a modern, easy-to-use platform with a very user-friendly dashboard that provides ease in creating and distributing email campaigns automatically.

Similar to MailChimp, it offers plenty of integrations with e-commerce platforms, including Shopify, BigCommerce, Magento, etc. It even offers integration with a wide range of e-commerce apps and CRM platforms for a better user experience.
AWeber is especially a great comprehensive solution for e-commerce businesses that are newly entering the email marketing realm. It brings clean-looking templates, good deliverability, ample segmentation options, and plenty of e-commerce-related integrations.
Not to mention the wealth of training materials and excellent customer support, which we all know can be so important.
ActiveCampaign
Ask any marketing professional, and they will tell you that Active Campaign is a big name, mostly because it is a multi-faceted platform. They make it quite easy to sync your email marketing platform with your existing CRM system.

It helps you manage your contacts better, thanks to the 'Deal' section, which allows you to add detailed notes to your subscriber's information or even message them directly through the app. Moreover, every custom field you create will automatically become a new tag for personalization.
This feature offers potentially unlimited email personalization to their users. You can segment your list with any number of these tags to engage different groups of subscribers. Moreover, their dynamic campaign content is great for maintaining the relevance of your content to all your audience segments.
Active Campaign offers around 15 different tools that include SMS campaigns, on-site messaging, CRM tools, and extensive email and site analytics. Their analytics provides immense information on your email subscribers that are invaluable for e-commerce businesses, including page visits, click-maps, etc.
Privy
Privy is a well-known email marketing solution for small e-commerce businesses and one of the best for Shopify users. It is not only a platform but an entire suite of email marketing tools and conversions for e-commerce businesses.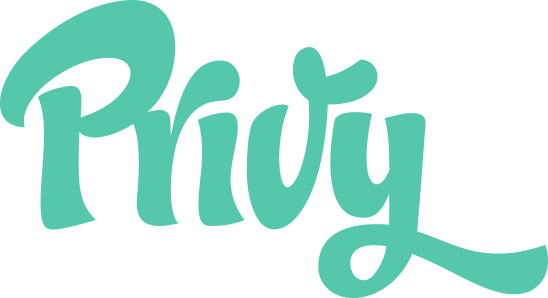 They provide all the tools, features, and solutions that any e-commerce business would expect from their email marketing platform.
They even offer some great extra features like pop-ups that show up when customers intend to exit your pages. This feature is ideal for e-commerce businesses that want to capture emails to grow their subscriber lists and also communicate with them.
Overall, Privy is a good option for e-commerce businesses, because similar to many of the email marketing platforms on this list, it was created with e-commerce in mind.
HubSpot
HubSpot is another brilliant email marketing platform that is well-known among marketing professionals for offering extensive digital marketing knowledge for free. They provide so much valuable information to followers that many marketers follow them simply to learn new or effective marketing techniques.

The main reason behind this is that HubSpot is not just an email marketing platform. Their email marketing tool is a part of their Marketing Hub, which incorporates many digital marketing solutions including, content management, lead analytics, and much more.
HubSpot offers an email marketing platform with all the features e-commerce businesses expect and a full suite of other digital marketing tools as well. These features make it a well-rounded marketing solution for most e-commerce businesses.
Keap (formerly Infusionsoft)
Keap (formerly Infusionsoft)is a comprehensive email marketing solution that helps e-commerce businesses manage their email marketing campaigns with great ease. Similar to Active Campaign, it allows users to address all aspects of their email marketing campaigns.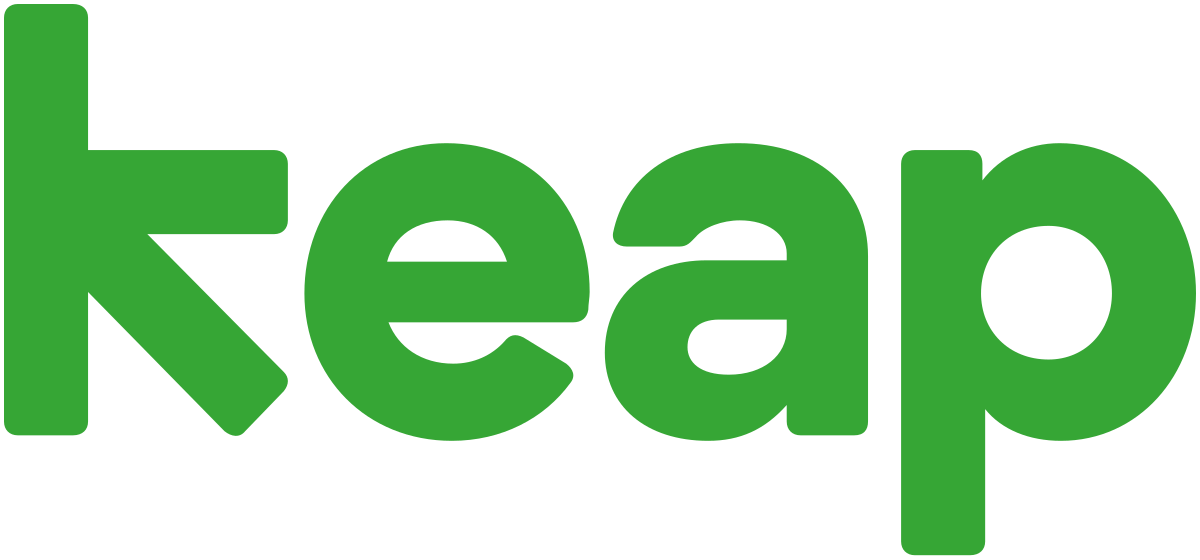 Keap was designed with the idea to empower small businesses with professional features, which makes it an excellent choice for e-commerce businesses. The email marketing platform offers features like automation, segmentation, tracking, and plenty of third-party CRM systems and e-commerce platform integrations.
They even offer features like payment integrations, templates for product promotions, and automation for your re-engagement campaigns. These are just a few of the rich features that make Keap an excellent email marketing platform for e-commerce businesses.
Additionally, if you are a beginner, they also provide an hour-long live demo or a 10-minute webinar.
Omnisend
Designed specifically for e-commerce businesses, Omnisend is an omnichannel email and marketing automation tool. They offer all the expected features like personalization, advanced segmentation, automation, and even abandoned cart sequences.

Unlike MailChimp's 'automation flows' (autoresponders), Omnisend offers robust automation workflows that are very easy to create and implement. Their platform is exceptionally user-friendly, and they even have a drag-and-drop email builder that allows you to directly add products from your store or website.
They also offer plenty of templates for automation workflows, email campaigns, and email capture forms. Naturally, Omnisend allows integration with all e-commerce platforms, including major ones like Shopify, Magento, BigCommerce, and WooCommerce.
They even have excellent integration options with smaller e-commerce platforms like Opencart, Drupal Commerce, and Prestashop. What makes them "omnichannel" is the fact that e-commerce businesses can use their email marketing platform to add various channels into the same workflow.
This combines channels like, push notifications, WhatsApp, SMS, Facebook Messenger, and many more.
A great feature for e-commerce businesses because it allows you to spread your automated workflow on various channels for better responses. If, for example, you have a customer that abandoned their cart, you can start an omnichannel automated abandoned cart workflow for them.
Begin by sending an email and notifying them of the abandoned cart, follow that up with an SMS, entice them with a discount via push notification the next day and a follow-up SMS or email. After the customer completes the purchase, you can send them shipping and order details through SMS.
All of this omnichannel engagement promotes a better experience while using the same automated workflow because you can also set customers' channel preferences.
Sendfox
If Shopify is the primary platform for your e-commerce business, consider using Sendfox as your email marketing platform. Sendfox is a fairly new platform that has been designed specifically for Shopify, creating a niche for itself.

It is a simple and affordable email marketing platform for content creators. Targeting such a specific niche means that Sendfox is not for everyone; still, it is one of the basic platforms that fulfills the email marketing requirements of its audience efficiently.
They offer simple email editing, list building, automations, landing pages, and performance tracking for an overall good e-commerce email marketing experience.
Sendinblue
SendInBlue is a comprehensive email marketing platform that offers all the tools, features, and solutions you would expect. Many users have found it to be similar to Constant Contact or MailChimp. Packed with useful functions, and email marketing features, it is also easy to use.
Specifically, Shopify or WordPress users can easily use the SendInBlue plugin to add a convenient dashboard to their sites for directly sending email blasts. Moreover, SendInBlue offers its users a free plan that offers many of its features and services.
The only limitation is the number of emails you can send per month, which is still not too bad for smaller e-commerce businesses. If your e-commerce business does not run many email marketing campaigns or has many emails to send out, you should try the free plan to experience SendInBlue yourself.
Remarkety
Remarkety is good for e-commerce businesses looking to automate aspects of their marketing and contact list management. It also offers one of the easiest and smoothest ways to integrate your e-commerce website with your email marketing campaigns.

They are popularly known for their retargeting features, and this is the core focus of Remarkety. They claim to increase the sales of your e-commerce business with their wide-ranging retargeting features, and unsurprisingly, they deliver on this claim.
You can target and send out cart abandonment emails and retargeting ads with Remarkety. Besides this, you will also receive automated suggestions for converting your readers into promising leads. If your e-commerce business wants to retarget customers effectively, Remarkety can be a great option for you.
ConvertKit
ConvertKit is a fairly new email marketing solution designed specifically for bloggers. It is extremely user-friendly and beginners will have no problem in setting up and quickly sending email blasts to their contacts.

They offer plenty of useful features that are very easy to implement. You can quickly tag your contacts for segmentation and easily set up autoresponders to connect with your subscribers. ConvertKit even lets you offer contacts with multiple opt-in incentives, which is great for any e-commerce business.
Designed by its founders to counter traditional email marketing perspectives, ConvertKit strongly believes that one size does not fit all. Hence, they allow you to pick the size of email marketing solution that best fits your e-commerce business.
Klaviyo
Klaviyo is a popular email marketing platform made specifically with e-commerce in mind. Therefore, it is not surprising to know that many e-commerce businesses use and recommend it. Unlike most platforms, which are designed to send emails, Klaviyo was designed with a slightly different approach.

It captures invaluable customer data from e-commerce websites and uses it for personalized email campaigns. This customer data includes multiple abandoned cart follow-up emails that boost sales through abandoned cart conversions.
The platform integrates well with all e-commerce CRM platforms and even Facebook Custom Audiences (making it great for Facebook Ad campaigns) for excellent lead generation. Klaviyo provides a comprehensive automated marketing system that incorporates ads and emails.
Being a cloud-based platform, Klaviyo lets you incorporate data from other places and lengthy customer history to develop highly targeted email marketing campaigns. They offer ample customizations for targeted segmentation, and the paid plans include AB testing or split testing, which is a great marketing tool for campaign improvements.
Their customer support offers live chat, and there is also a knowledge center for answering your questions in an efficient and streamlined manner. Klaviyo is an excellent email marketing platform that takes inspiration from the likes of MailChimp and pushes it to a higher level for e-commerce businesses.
Whether you have a small, medium, or large e-commerce business, you will appreciate their targeted segmentation and email marketing campaigns, AB testing, and smart integrations.
Chimpified
Chimpified was designed to connect and sync your email with your Shopify store, and it offers a very simple solution by integrating the two. It offers plenty of usefulness by allowing your contacts the ability to use your checkout services directly from your emails.

Chimpified is also an ideal solution for Shopify e-commerce businesses that want to run effective retargeting campaigns. The seamless integration between your email and your Shopify store is what makes Chimpified an excellent email marketing tool.
GetResponse
GetResponse is one of the best email marketing platforms for e-commerce businesses when it comes to segmentation. Targeting your audience in a way that sends emails to be read by the right people is crucial for any email marketing campaign, and this is where GetRespose shines brightest.
For example, if one of the contacts in your email list has recently bought a product from your e-commerce business, you may want to send them a 'loyalty customer' email. However, you have thousands of contacts, and you simply cannot engage with each one individually.
GetResponse's segmentation and automated tools can help in overcoming this problem greatly. The platform allows automated tools to easily update your contacts based on a  large number of segmentation criteria.
Additionally, similar to MailChimp's spam checker feature, GetResponse offers a spam score for your emails before you publish them. This spam score allows you to improve your email deliverability and increases the effectiveness of your email marketing campaigns.
There is also an AB testing feature for your secondary landing pages, and you can maximize readability by creating effective mobile-responsive email designs.
GetResponse offers great intuitive features, a wide range of segmentation options, and automated tools for e-commerce businesses that make it an excellent option for your email marketing campaigns.
Drip
For e-commerce businesses that sell online courses, intellectual content, or any information-based products, Drip is one of the best marketing automation assistants out there. Drip is the first email marketing tool that heavily focuses on autoresponder as a primary feature.

This unique aspect of Drip is what often allows it to outperform traditional email marketing platforms and bring more sales for your information-based e-commerce business. You can use Drip to add events with metadata to your subscribers for developing superior email marketing campaigns.
Moreover, Drip lets you show a different customized call to action (CTA) to every one of your website visitors and provides you access to web activity tracking as well. If your e-commerce business is selling information-based products, Drip is a great option for you.
OptinMonster
OptinMonster is aptly named because it is a modular service provider that only offers the email marketing solutions you opt-in for. You only pay for what you use and do not get anything extra in your service.

This is great for e-commerce businesses that want solutions for email marketing campaigns but do not want to pay for a comprehensive platform providing features they will never use.
OptinMonster offers all the necessary email marketing features you need for your e-commerce business and even some added features that are incredibly smart and useful. One such feature is tracking the movements of your website's visitors.
Their powerful analytics technologies and tools track and monitor a visitor's mouse interactions with the website. Once the data is in, businesses can use it to capture leads by displaying a pop-up to the visitor before they click away from the website that provides an opt-in form.
This tactic can be highly effective in capturing leads and building your email list. Features like this and the modular nature of OptinMonster make it an excellent choice for e-commerce businesses that only want to use and pay for what they need.
Conclusion
Email marketing platforms are one of the best ways to grow your e-commerce business in an organic yet fast way. They offer plenty of useful features and tools that enable businesses to have segmented, personalized, and superior interactions and engagements with their target audiences.
These tools help businesses receive immense feedback through tracking and analytics, allowing them to improve email marketing campaigns, their effectiveness, and their results. As a result, businesses can provide better customer experiences and see an overall increase in their conversions and sales.
Of the mentioned best email marketing platforms for e-commerce, you can choose whichever suits your business well and not be disappointed. You will find free trials and plans for many of the platforms given here, and we highly recommend you try as many as possible to make your choice, especially if you are new to email marketing.
If you want to learn more about the best email marketing platforms for e-commerce in 2021 or want professional guidance and help for your email marketing campaigns, please visit contact us today.