Email marketing is essential for any successful digital marketing strategy, and there are plenty of different email marketing campaigns that you can use for your business or brand. However, some email marketing campaigns are slightly more complex than others.
Two such campaigns are drip campaigns and nurturing campaigns. While they are more complex than your typical email marketing campaigns, you can still partially or fully automate them like most email marketing campaigns.
Despite being two distinct campaigns and marketing tactics, most people talk about these campaigns interchangeably, which is incorrect. Even professional marketers make this mistake.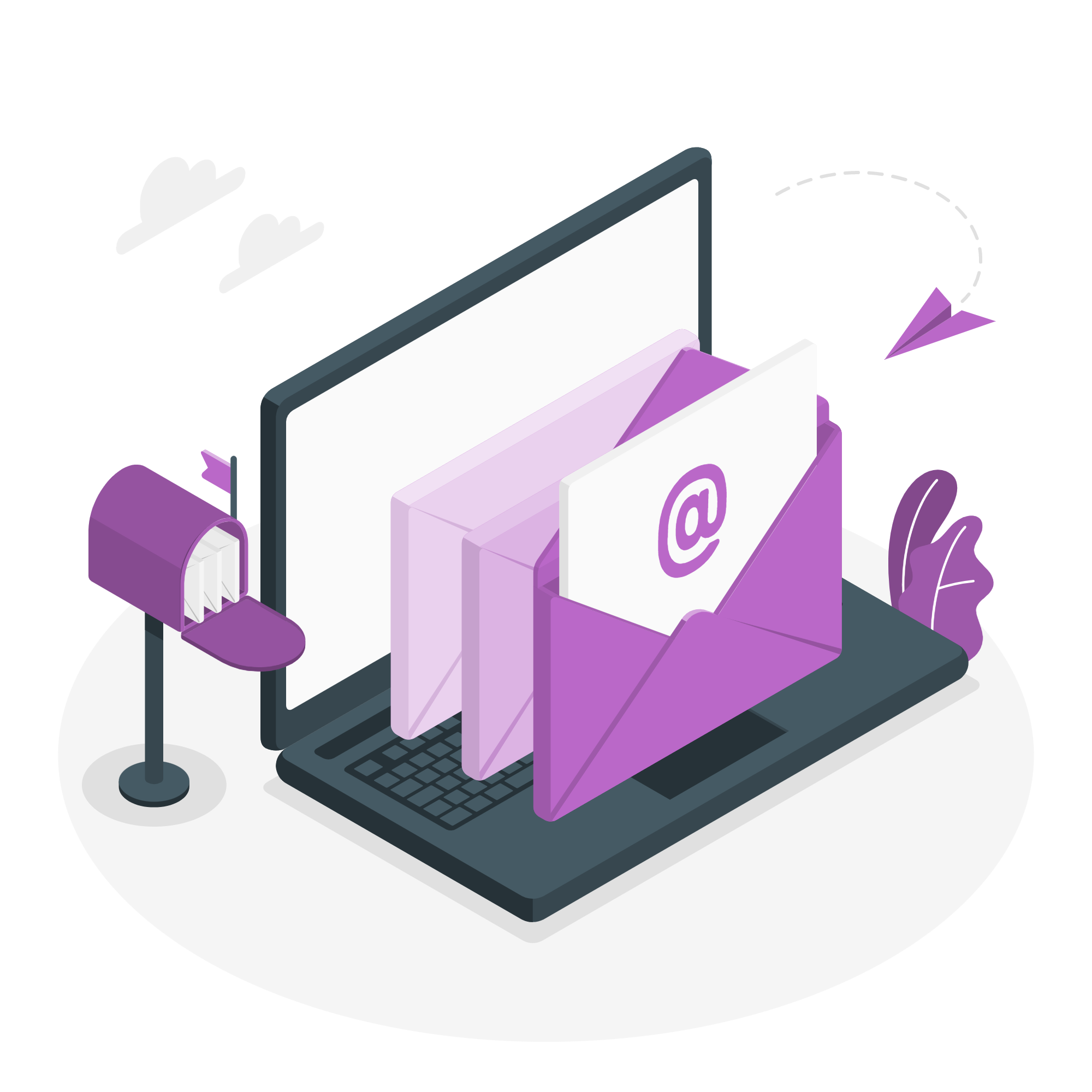 Even though there are quite a few similarities, these campaigns are separate tools in your digital marketing toolbox. You may be able to substitute one for the other. Still, it will never get the job done as smoothly and accurately as the original tool would.
To help you better understand the similarities and differences, we have come up with our comparison of Drip Campaign vs. Nurturing Campaign. We will discuss factors like scheduling, automation, planning, implementation, and more.
But first, let's start with the basics of what these email marketing campaigns are and some examples of each.
What Is a Drip Campaign?
A drip campaign is a type of email marketing campaign that sends out a series of emails, where each email has a scheduled time of delivery. The emails are usually spaced out with equal durations of time. For example, the first email may go out on day 1, the second on day 3, the third on day 5, etc.
A drip campaign may have many emails in the series. However, usually, they don't have more than 3 to 5 emails. These campaigns have various purposes. However, they are best used to keep audiences engaged and keep your brand on top of their minds.
They are most effective in educating prospects about your brand, business, or solutions. So, when the time comes for prospects to make a purchase, they think of your business or brand first. You most likely have a bunch of drip campaign emails in your inbox and have experienced such campaigns yourself.
You probably get them as promotional emails that flood your inbox with offers and sales pitches. However, some might just be there to inform or educate you about a brand or product. Depending on your level of interest and the frequency of these emails, you may or may not appreciate getting them.
In general, less sales-type drip campaigns are more successful than those constantly pushing products or services. Drip campaigns typically generate around three times higher open rates and 80 percent higher click-through rates than typical single-send email marketing campaigns.
The entire process is to steadily "drip" messages to prospects and customers at the right time, hence the name. They are easy to automate and understand and help educate prospects as they slowly move down the sales funnel to a conversion.
The frequency and content of a drip campaign are up to you, and you can use them to nurture leads, retain customers, educate prospects, increase awareness, build brand loyalty, or anything else. Depending on what you think your subscribers will best respond to, you can make them your own.
The only constant of a drip campaign is that it has time-based emails; everything else from purpose or goals to segmentation and personalization is up to you. Drip campaigns are a general type of time-based campaign that encompass a wide variety of email marketing campaigns, including:
Welcome Drip Campaigns: A series of welcome emails that help introduce your brand or business to new prospects and leads at a comfortable, rush-free pace.
Top-of-Mind Drip Campaigns: They aim to engage leads and prospects who are not quite ready to buy yet for long periods. These campaigns help keep your brand on top of their mind when they are ready to make a purchase.
Re-Engagement Drip Campaigns: They help re-engage inactive leads and customers to encourage them to return to your brand and sales funnel.
Competitive Drip Campaigns: These campaigns help inform, educate, and draw attention to your brand, products, or services by differentiating them from the competition.
What Is a Nurturing Campaign?
A nurturing or "lead nurturing" campaign is a deeper-level email marketing campaign. It is a series of emails like a drip campaign, but instead of just being time-based, it is based on lead or prospect behavior.
Such a campaign uses collected data from a user's behavior to target and timely deliver meaningful content/ information that helps guide them further down your sales funnel. However, instead of promotional sales tactics, it uses nurturing tactics to encourage conversion, which means the recipients are not exclusively aware that they are being encouraged down the sales funnel.
When prospects or leads get these emails, they are presented with meaningful content that helps them along the buying process by educating them on solutions and informing them of your products or services.
This helps engage them with valuable content while subtly equipping them with the information they need to choose your brand as the solution. Nurturing campaigns are meant to "nurture" the relationship between your brand or business and its leads or prospects.
It is a convenient and excellent way to improve sales efficiency and increase revenue by automating relationship-building email marketing campaigns. Your leads and prospects can be segmented into various "decision trees," depending on their behaviors and position in your sales funnel.
A nurture campaign supports advanced options and allows you to track more behaviors and attributes for in-depth qualification of leads. Behavioral data collection, in particular, is essential for a successful nurturing campaign.
Things like how many times a prospect or lead visited your business website, which category or page they viewed, and what products or services they showed interest in are all important. Depending on their behavior on your website, you can send them relevant and useful information.
This means you can deliver valuable content regarding their interests and encourage them to further engage with your brand and its resources.
Every step or email in your nurturing campaigns can be automated to be triggered by a certain behavior or action of your lead. Depending on these actions, you can either send the next email in the series, switch to a different series/ approach, or stop sending the emails altogether.
Nurturing campaigns are designed and automated to send a series of emails based on your lead's segment, their attributes, and most importantly, the actions they take (behavior). This helps create a highly-personalized, relationship-building experience for the lead or prospect.
In short, nurturing campaigns are a series of behavioral-based emails focused on nurturing leads, building relationships, brand loyalty, and driving leads and prospects to an eventual sale. Some examples of nurturing campaigns include:
Targeted Welcome Nurturing Campaigns: These are similar to welcome drip campaigns, but instead of a standard series, emails with relevant content are sent according to lead behavior.
New Customer/ Subscriber Nurturing Campaigns: New customers and subscribers are introduced to your brand in a way that isn't overtly going for the hard sell. The campaigns provide valuable content to start a pattern of engagement.
Cart-Abandonment Nurturing Campaigns: Never leave money on the table by nurturing prospects who leave their carts abandoned.
Post-Purchase Nurturing Campaigns: Allow user-generated reviews of your brand, product, or service. These campaigns are an excellent opportunity to communicate that your brand cares about customer experiences and thoughts.
Repeat Customer Nurturing Campaigns: These campaigns focus on an important segment of repeat customers who are most likely to promote your brand. These campaigns are structured to make loyal customers feel special, essential, and highly valued.
Re-Engagement Nurturing Campaigns: These campaigns help re-engage at-risk customers by allowing your brand to resolve any complaints and get back on customers' minds.
Drip Campaign vs. Nurturing Campaign
By now, you can probably understand the key difference between drip campaigns and nurturing campaigns. Drip campaigns are more general email marketing campaigns that are time-based. However, nurturing campaigns are more complex and in-depth and mostly based on user behaviors and cater to a specific segment of your email list.
While nurturing campaigns are fairly similar to drip campaigns, they are distinct because they nurture leads and attempt to build relationships. Unlike drip campaigns, nurturing campaigns are triggered by lead actions, creating a more personalized experience.
They are separate digital marketing tactics used to drive engagements and conversions. Other differences between the two campaigns involve their planning and implementation.
Planning
Planning successful drip and nurturing campaigns requires slightly different approaches.
Drip Campaign Planning
Let's say that you are developing a drip campaign for your food and beverage business, where you want to promote your latest line of green teas to prospects and drive traffic for its launch. Here is how you would plan and schedule a drip campaign for this purpose.
Day 1 – You send your first drip email announcing your new line of green teas, and you mention when and where they will be available. This email is meant to inform and promote your latest products and mark your drip campaign's start.
Day 3 – You send your second drip email, where you include a 20 percent discount code/ coupon for the first 2-3 days of the launch of your new line of green teas. This email builds upon the previous one and is meant to entice prospects to engage with your brand and its latest offerings.
Day 5 – You send your third drip email, where you showcase your upcoming line of green teas. This email is meant to showcase your new products and launch.
Day 7 – You send your fourth drip email, where you feature the health benefits of your new line of green teas. This email is meant to educate and build interest in your new products.
Day 9 – You send your fifth and last drip email, where you remind prospects about the launch and their time-sensitive discount. This email is meant as an urgent reminder, just one or two days before the actual launch, or even right before the launch, to drive traffic.
Each new email in this sample drip campaign stands from the rest while also building on those that came before it. The planning is strategic, well-thought-out, and scheduled for maximum effect. The goal or purpose is clearly defined. However, you can tweak the schedule as you please.
Whether to inform, entice, educate, encourage, or drive traffic, this sample drip campaign promotes your brand and its products while keeping the leads warm for your upcoming launch.
Nurturing Campaign Planning
To execute a successful nurturing campaign, you need crucial insights on leads. Here, behavioral data is critical because it can tell you the relevant details you need to nurture your leads.
Let's take the example of the same food and beverage brand selling a new line of green teas. You collected data that a number of your prospects visited your website a few times, only to check out the new line of green teas.
Let's suppose these prospects are interested in your green teas but haven't made a purchase. Now, you can launch a nurturing campaign around them.
Day 1 – A new lead visits your business website and engages with your new line of green teas. They show interest but do not make a purchase, triggering your nurturing campaign.
Day 5 – You send them the first nurturing email with the health benefits of green tea. This email is meant to simply add value for the lead without having many sales-like elements.
Day 10 – The lead visits your website again, which triggers a second nurturing email, where you include a free webinar on green teas of the world. You add a link to your website or resources.
Post-Second Nurturing Email – If the "warm" lead visits your website again or opens any of the links you shared in your previous email, it triggers the next email scheduled for the next day.
Next Day – Your third nurturing email is sent, where you share more relevant information like a free eBook and share a discount code/ coupon or a free sample for the lead. This email should be personalized for the lead to encourage action.
This nurturing campaign is planned around the lead's interest and delivers relevant content according to their actions. You segment the leads that show interest and nurture them accordingly. These campaigns can be automated to stop emails if the lead converts at any point to avoid pestering the customer.
When executed correctly, these nurturing emails build interest and trust and are appreciated by prospects. Notice how each email is triggered by behavior. Although it is scheduled, the automated timing depends on the action of the lead.
The purpose of this nurturing campaign is to provide relevant and valuable information to keep the lead warm as they engage with your brand or business. The discount code or free sample is an additional offering, which may not be necessary depending on your type of business.
It is only meant as an accelerator to encourage sales. There are very few sales-like elements to this campaign, and you can even eliminate them all to only provide references to your website/ resources and basic information about your brand.
The main idea is to offer enough value that when the lead does decide to make a purchase, they think of your brand before all other competitors. You may not get the immediate sale, but you are nurturing leads to create long-term relationships.
Just remember that whether it is a drip campaign or a nurturing campaign, you must always keep improving and optimizing your email marketing campaigns for better results and user experiences.
Implementation
At this point, you are likely wondering when to implement a drip campaign and nurturing campaign. This depends on several factors, including your brand's current digital marketing strategy, goals, and resources.
Since drip campaigns are general, time-based email marketing campaigns, you can consider them when you want save resources and time. They are easy to implement, not highly personalized, and require less effort to automate. Drip campaigns are a convenient way to move prospects and customers along your sales funnel and ultimately to a sale or conversion.
Alternatively, nurturing campaigns are behavior-based, highly personalized email marketing campaigns that require more resources, time, and effort to implement correctly. You need to collect behavioral data accurately, segment leads, and share timely-triggered, relevant content accordingly.
Content relevance, personalization, and timing are key for effective nurturing campaigns, and they require more attention to detail and robust strategic planning. You have to send emails to prepare the lead to make a purchase and automate the process meticulously.
When to Utilize Drip Campaigns
Since drip campaigns are convenient to set up and automate, everyone should use them to their advantage. They are especially useful for smaller businesses with fewer resources in competitive markets.
You can send drip emails to welcome new leads, subscribers, or customers for an upcoming holiday season. You can use these campaigns in several ways. For example, you can use this type of email marketing campaign to focus on immediate sales or marketing.
When to Utilize Nurturing Campaigns
Since nurturing campaigns build relationships and chase long-term goals, they require more in-depth planning. They are also more difficult to automate, require relevant, meaningful content, data collection, and generally more resources and time than drip campaigns.
However, the results and eventual payoff of these campaigns can be huge. You can accomplish multiple long-term goals with successful nurturing campaigns like efficient lead conversions, more awareness, increased brand loyalty, and an overall boost to your revenue and bottom line.
It is best to send nurturing emails when your brand or business has enough time and resources to collect data, examine lead behavior, implement highly-detailed and personalized email marketing campaigns, and have long-term goals to build better relationships with leads and prospects.
Make Them Work Together
There is no reason to choose one email marketing campaign over the other, and you can always use them both together for an overall robust email marketing strategy. If you have the time and resources, it is highly recommended you utilize both these campaigns and automate them for your brand or business.
While they work fine on their own, together, they can cover your short-term and long-term digital marketing goals of engaging prospects, nurturing leads, building brand loyalty, and gaining more conversions.
Conclusion
Email drip campaigns and nurture campaigns are similar in many ways, which is why most professional marketers may sometimes confuse and use these terms interchangeably. They both require email automation and scheduled sending. However, their triggers are different.
Drip campaigns are strictly time-based, making them a general email marketing campaign, whereas nurturing campaigns are based on lead behavior and interests. They both also differ in their goals, planning, and implementation.
Despite being excellent options on their own, they are best utilized together to work on your brand's short and long-term goals. Together they can help take your brand and its email marketing strategy to another level.
No email marketing campaign is perfect, and you must remember to plan yours thoroughly, test them regularly, and keep improving and optimizing for better results.
That being said, if you want to learn more about drip campaign vs. nurturing campaign, implement them for your business. If you need help with deploying a robust email marketing strategy or managing your digital marketing, please visit our website today.