Ecommerce has been rapidly growing for years and this growth has only been exacerbated by the recent surge of ecommerce sales due to the pandemic. More people have become more accustomed to the processes of online shopping which led to the ecommerce industry gaining more traction and success.
Ecommerce platforms, like Shopify, nearly doubled their sales during the pandemic and other platforms saw similar boosts in sales. Early studies even showed that more than 35 percent of all consumers refused to return to brick-and-mortar stores until vaccines were introduced.
Today, even as vaccines are being introduced around the world, ecommerce sales do not seem to be declining. Which means people are still primarily shopping online and will probably continue to do so in the near future.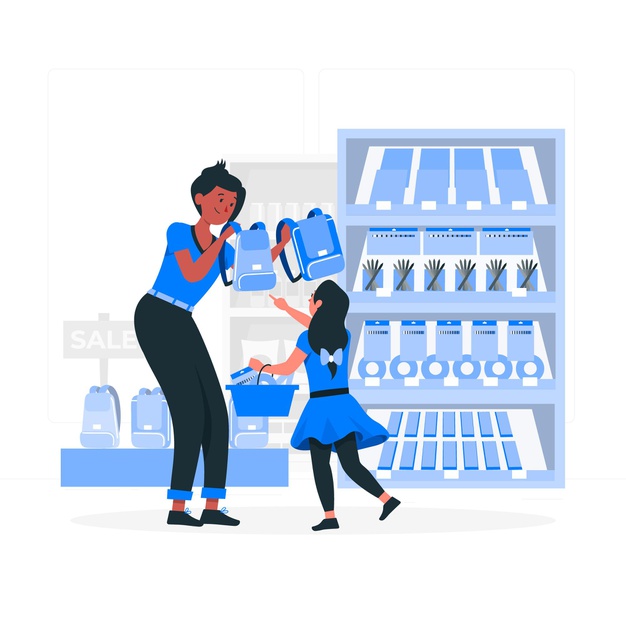 Modern ecommerce business owners all rely on marketing automations and email marketing to successfully grow and run their business. With an increase in new ecommerce businesses and their growth, the competition has also increased for marketing automation and email marketing platforms.
There are more and more companies and platforms joining the market to capture a piece of the market share and provide their services to ecommerce businesses. Below, we will discuss two such automation and email marketing platforms that hold large pieces of this market, namely Klaviyo and HubSpot.
These platforms are by no means new or upcoming. They are well established brands that have been in the marketing and sales field for a long time now. One is even a market dominator when it comes to marketing automation.
Let's compare both these platforms and discuss their features, similarities, differences and other factors to determine which is better to use for your ecommerce business.
What Is HubSpot?
Founded in 2006, HubSpot is an all-in-one software solution for inbound marketing. They offer marketing, email marketing, automation, free Customer Relationship Management (CRM) and a newly released Content Management System (CMS) software to organizations.
They have evolved over the years to also provide sales and service activities through their technologies. Originally focused on B2B companies, today almost every industry uses the growing platform for their marketing and sales purposes.
They are an industry leader with almost 30 percent of the market share in marketing automation, making them the largest global provider in the realm of marketing automation. They are experts of inbound marketing and marketing professionals around the world reliably use their free resources for guidance.
Whether directly through their products or indirectly through their free resources, HubSpot helps companies around the world grow their business every day. They even created the HubSpot Academy, which provides free online training for professionals.
As of 2020, HubSpot has more than 240 thousand certified professionals on the HubSpot Academy, more than 78 thousand customers worldwide and more than 150 HubSpot User Groups. Additionally, they have more than 7 million monthly visits to their blogs.
This may give you an idea of just how much online authority and expertise HubSpot has when it comes to business growth through inbound marketing and sales.
What Is Klaviyo?
Unlike HubSpot, Klaviyo is a marketing automation platform that is solely focused on providing email marketing solutions to the rapidly growing ecommerce sector. They help direct to consumer brands grow and scale online sales through their marketing automation and email marketing solutions.
Launched in 2012, Klaviyo offers their customers easy integration options with their online ecommerce stores on platforms including WooCommerce, Magento, Commerce Cloud, Shopify and BigCommerce. Klaviyo's business is focused on a Listen, Analyze, and Act framework.
They offer Facebook advertising, segmentation, email personalization, split testing, responsive email templates, abandoned cart automation, and much more to help direct to consumer ecommerce businesses grow online.
As of 2020, Klaviyo has more than 32 thousand customers who use their email marketing automation to grow their businesses, including famous ecommerce brands like Custom Ink and Chubbies. Klaviyo is a great tool but how does it fair against HubSpot?
Klaviyo Vs. HubSpot
While both, Klaviyo and HubSpot, are excellent platforms geared toward growing businesses, there are key things that separate them. These mainly include some features, integration options and pricing, all of which will help you decide which is better for your ecommerce business.
But before we discuss the different features, integration options and pricing, let's first discuss the similar features, which are plenty.
Similar Features
As competitors of the same industry, both platforms provide some very similar features that are essential to any modern automation software and email marketing platform. These include features like:
Very user-friendly, What You See Is What You Get (WYSIWYG), email editors and options
Email templates made for various email campaigns
Dynamic content and email personalization options
Automated triggered emails based on pre-specified criteria
A/B testing, or split testing, options for emails
Segmentation and contact database organization
CRM led integration options
Lead nurturing email campaign options
Necessary components for drip campaigns
Performance reports, with metrics including delivery, open, bounce, and CTR
Compliance with the CAN SPAM Act of 2003
While there are many similar features, there are also many differences.
Different Features
The major differences between the features of the platforms include:
Features Unique to Klaviyo
Klaviyo offers some very good ecommerce features because, unlike HubSpot, they are a platform solely focused on ecommerce businesses. These include:
Comprehensive integration with eCommerce platforms including major ones like Magento, WooCommerce, Shopify and BigCommerce
Pre-designed segmentation based on customer browsing behavior, purchase frequency, purchase size and acquisition source
Built-in abandoned cart email series
Triggered autoresponder emails that go out based on customer purchase history
Automatically generated product recommendations in emails (very useful cross-selling option)
Features Unique to HubSpot
While Klaviyo has some features focused on ecommerce businesses, HubSpot has a few features that are difficult to come by with Klaviyo. These mainly have to do with the fact that the HubSpot email marketing software is easily integrated with their Sales Hub, Marketing, CMS and free CRM software.
These enable some useful features, including:
Customer surveys
Data quality management
Marketing lead database
Easy planning of email campaigns
Email conversion rate optimization
Using email activity for grading and lead scoring
Email marketing for webinars and events
A variety of integrations
Speaking of integration, let's discuss the difference in integration options of both the platforms.
Integrations
As mentioned previously, Klaviyo's integration options include all of the major eCommerce platforms, including Shopify, Magento, WooCommerce, Salesforce Commerce Cloud, BigCommerce, and Amazon Marketplace.
You can also easily integrate with smaller eCommerce platforms such as Aftership, ReCharge, Privy and Yotpo. One practical integration of Klaviyo is with Facebook's Custom Audiences, which allows you to go further than email and personalizing Facebook ad practices.
Klaviyo even offers a very useful custom platform integration option through JavaScript.
Apart from the seamless internal integration options with HubSpot, users get the option to integrate with more than 200 software. These include automation, lead generation, ecommerce, CRM, analytics, sales and live chat software, among many others.
Additionally, Hubspot's open API gives you the ability to create custom integrations. If you get HubSpot Sales Pro, you get increased integration options. You can integrate your lead management system with call and meeting scheduling to trigger email series.
You can even integrate your one-off sales team emails sent within Gmail or Outlook, which helps organize all important contact information in a single place.
Pricing
The tier pricing on both platforms depends on software features, the number of contacts you add and the number of emails you send. This enables you to pick and choose according to your requirements, goals and overall marketing budget.
Pricing for Klaviyo
Klaviyo offers a free tier plan for email marketing, allowing you to send 500 emails per month to up to 250 contacts or subscribers. The free tier lets you use their features for free, customize email templates and import and sync customer data.
The next tier plan, costing $30 per month, is for unlimited emails to up to 1,000 contacts and support in the form of email and live chat. The next tier plan offers the same support and unlimited emails for up to 10,000 contacts with a price bump to $150 per month.
Things change once you have 100,000 contacts because then Klaviyo limits you to only one million emails per month, costing $1,200 per month. They offer relatively flexible pricing, and you can learn more about their features, costs and even the potential ROI by using their online pricing calculator.
Pricing for HubSpot
HubSpot offer their CRM as a completely free tool, and this includes a variety of free Marketing, Sales, and Service tools. HubSpot email marketing has recently (2019) been added to their list of free marketing tools.
The free HubSpot email marketing tool works for up to 1,000 contacts, allows you to send up to 2,000 emails per month and includes:
A variety of email templates
Drag-and-drop feature in the email editor
List segmentation options including 5 smart lists and 25 static lists
Post-send analytics to help you better understand how well your emails are performing
Emails optimized for mobile users
HubSpot offer three paid plans to those who want to go beyond 2,000 emails per month and 1,000 contacts. The Starter Plan costs $45 per month and starts at 1,000 contacts with all the free tools and features plus some useful features like Ad management, conversational bots, forms and landing pages.
These are very useful features for attracting audience attention and convert leads. Next, the Professional Plan costs $800 per month, starting at 2,000 contacts and includes everything from the Starter Plan plus features for optimizing conversion rates, organically growing visitors and automating and personalizing marketing.
It also gives you the option to build custom reports for better measurements and analytics of your marketing. Lastly, the Enterprise Plan costs $32,000 per month, starting at 10,000 contacts and includes all the Professional Plan features plus all other HubSpot features.
These features help you analyze revenue through advanced reporting options and manage your brand and teams much more efficiently. You can calculate your costs, using HubSpot's Marketing Hub pricing calculator, based on services, add-ons and the number of contacts you require for your business.
Which Is Better to Use for Your Ecommerce?
Both, Klaviyo and HubSpot, are robust platforms that bring different pros and cons to the table. When asking which is better to use for your ecommerce business, it is important to note that both are good for ecommerce businesses, however, it depends on the requirements of your business.
There are many ecommerce businesses that use Klaviyo when they should be using HubSpot and vice versa. Here is a comprehensive view of which ecommerce businesses should use which platform.
Choosing Klaviyo
Klaviyo is a good choice for your ecommerce business if:
You have pure B2C sales through your shopping cart, which means no B2B or sales process is required
Your ecommerce brand is already well-known and established in the marketplace
Expanding on these points…
Faster & Easier Product Recommendations & Product Grids
Klaviyo is a great tool for established ecommerce businesses that want to easily and quickly create ecommerce emails and target and analyze their consumer behaviors at scale. They are a good choice for brands that regularly want to create a lot of product grids.
Ecommerce businesses, especially like apparel sellers, want a grid of promoted products and a series of reminder emails to customers who have not purchased products. This is where Klaviyo easily shines over HubSpot for ecommerce brands.
It is extremely easy to pull products from existing lists in your catalogues and provide dynamic product recommendations to customers, based on pre-set or pre-built criteria. You can do this regularly with relevant ease on Klaviyo, not so much on HubSpot.
To be clear, HubSpot does allow you to create product grids but it is not easy and takes up too much time, making it an annoying, manual task if you have to do it regularly. HubSpot requires you to download your product image, upload it to their platform and manually link it with the product URL.
You are then required to copy the URL for the 'View More' button and lastly copy the name of the product. You have to repeat this entire process for each and every product in your grid. Which is why HubSpot is not the place to do this if you have to do it regularly like with a fast fashion ecommerce business.
Instead of the manual grid building in HubSpot, Klaviyo users can easily and automatically generate grids that may include or exclude certain categories of your trending or bestselling products. Klaviyo is an excellent choice if you want automated grid generation for your business.
Marketing for Established Ecommerce Brands
HubSpot has a well-known foundation of inbound marketing and it is a great platform for new and growing brands. They help to establish brands, especially if they have products that need content marketing and decision nurturing.
Whereas well established ecommerce brands, that are purely B2C or direct to consumer, will find Klaviyo to be a great marketing tool that requires nominal efforts. Everything Klaviyo offers, from their drag and drop feature to SMS marketing, makes it easy for established brands to stay on top of consumers.
All of their features are highly focused on direct-to-consumer ecommerce businesses that want to put their brand in front of their existing audiences. Which is why Klaviyo has gained great success in the market and is the go-to tool for established brands that require ecommerce email and SMS marketing.
Choosing HubSpot
HubSpot is good choice for your ecommerce business if:
You offer B2C products, which need relatively more consultations and help before your customers make a purchase
You sell a variety of B2B with a sales team via shopping carts
Your ecommerce brand is newer, not currently well-established in the marketplace and wants to utilize inbound content marketing to establish itself as a thought leader
Expanding on these points…
Pricey B2C Products That Require Sales Consultation
There is no doubt that HubSpot's CRM is great for sales and Klaviyo does not offer any tools or features that conventional sales teams require. Ecommerce businesses that need sales teams or processes cannot rely on Klaviyo for these purposes.
Customers buying relatively pricey products online, like expensive furniture or jewelry, require someone to speak to before they make their purchase. These products have a lengthier decision-making process and customers rely on sales team communication before they spend so much money on a cart item.
This is where HubSpot has a clear advantage over Klaviyo for ecommerce businesses. HubSpot Sales let you handle Gmail or Outlook email templates, send a completely customizable series of automatic sales emails if prospects do not respond and allow for easy deal management, which provides sales projections based on close rate and channel attribution analytics.
Moreover, it is relatively easy to trigger these sales events when potential customers take actions like cancel orders, do not make purchases within 48 hours of creating their accounts, abandon carts with pricey products and much more.
Selling a Variety of B2B with Sales Teams
HubSpot offers sales tools that are great at accurately managing the performance of individual sales reps. They do extremely well when creating task management and phone calling systems for ecommerce sales teams of 10 or more professionals.
Ecommerce businesses that want to create primary relationships with the company, rather than an individual, will want to see sales data and correspondence across an entire company. Klaviyo does not log company record data or even allow you to link multiple contact and deal records.
Newer Ecommerce Brands
HubSpot manages to attract customers with tailored experiences and highly valuable content because they have a strong foundation of inbound marketing methodologies. Which means if you have a relatively new ecommerce business, you can benefit from awareness and education through content writing.
HubSpot allows you to do a lot of optimization throughout the funnel stages. They have progressive forms that exchange fields based on information you have already gained, inbound monitoring tools, a hosted blog tool and split testing for CTAs, forms, landing pages and other website content.
In contrast, Klaviyo does not offer any of these tools and does not help your ecommerce business grow its awareness. Which is why HubSpot is a better option than Klaviyo for newer ecommerce brands looking to be found.
Conclusion
We hope our detailed descriptions and comparison have made it easier for you to decide which is better to use for your ecommerce business between Klaviyo and HubSpot. To put it simply, HubSpot's CRM is great for sales and Klaviyo does not offer any tools or features that conventional sales teams require.
Ecommerce businesses that need sales teams or processes cannot rely on Klaviyo for these purposes. On the other hand, Klaviyo is a great tool for established ecommerce businesses that want to easily and quickly create ecommerce emails and target and analyze their consumer behaviors at scale.
You may have noticed that while we mentioned the pricing of both, Klaviyo and HubSpot, we did not compare them with each other for our analysis. The answer to this is simple, whether you go for free or starter plans, or you go for higher plans with added features, price should not be a deciding factor.
Your decision should be based on what you get from these platforms, rather than the cost of your investment. There are obvious differences between these platforms that make them stand out and if one suits your ecommerce business, the other will most likely not.
Which is why pricing should not matter when comparing Klaviyo and HubSpot. However, if these platforms are out of your budget or you do not like their particular services, here are detailed posts of Klaviyo Alternatives and Alternatives to HubSpot, which are focused on budget, services and ROI.
For more information on Klaviyo and HubSpot, email marketing or sales and marketing in general, please visit our website today.