Digital marketing has changed the way we market and the way we consume marketing forever.
Channels such as email are drastically evolving thanks to things like complex automations, segmentation and personalization.
Klaviyo is one such marketing tool that offers these complex and advanced features. It is quite famous among ecommerce businesses as an effective marketing tool but it also has a major flaw, or drawback. Let's discuss Klaviyo, its main flaw and some suitable Klaviyo alternatives that can help replace it.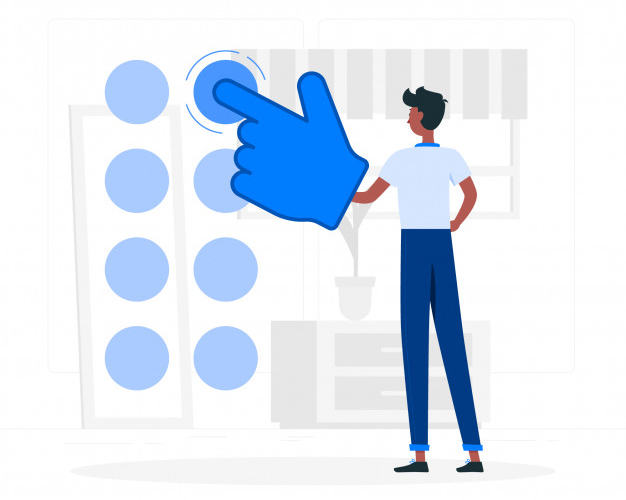 Klaviyo
Klaviyo is a popular and comprehensive marketing tool with features like email capture, advanced segmentation, automated workflows and much more. They specialize in personalized email and SMS marketing campaigns, mostly beneficial for ecommerce businesses.
Launched in 2012, Klaviyo offers integrations with ecommerce platforms like WooCommerce, Shopify, BigCommerce, Magento and others. They owe their success to their unique approach to trigger personalized email campaigns by using data.
You can create campaigns using the drag and drop feature and they have a fairly easy to use builder. For ecommerce businesses, customizing emails and adding products is quite easy. Their main attraction includes the automation options, especially for ecommerce.
You can experiment with workflows like abandoned carts and other flows. All in all, everything is good, even the free plan but setting up can be a little tricky for beginners. The main flaw of Klaviyo is its expensive pricing.
Here is our list of Klaviyo alternatives which we think are worth their costs.
ActiveCampaign
Available in six languages, ActiveCampaign is an email marketing platform focused on automation and provides many other practical options including a CRM. They have one of the best deliverability rates in the market and are recognized for their exceptional reporting.
It is a powerhouse of automation and a very useful marketing tool compared to most of the competition. It has a very CRM-centric interface instead of the usual email marketing interface most of the Klaviyo alternatives mentioned on this list offer.
You can experience this right from the beginning, while most platforms ask you to start with your first campaign, ActiveCampaign asks you to start by creating or importing a contact list. This is not exactly a problem; it is just different from the norm.
If you have multiple domains that you are currently managing, ActiveCampaign can work well for you because you do not connect a single domain directly to the platform. It allows you to select a domain, which you can then assign to your campaigns.
It integrates with a variety of ecommerce platforms using its Deep Data Integrations to easily import things, like order data, from your BigCommerce or Shopify store. This makes it an easy choice for ecommerce business owners.
You get to avail great automation, support, email marketing and reporting from the starter plans. The sales automation, landing pages and CRM become available with higher plans, which is still great value for money, considering the features.
The only downside to ActiveCampaign is its steep learning curve, which is okay for experienced users and marketing professionals but it can take new users some time to learn and get used to it. To sum up, you get almost the same features here as you do with Klaviyo but you have to learn the ropes.
ActiveCampaign is a great Klaviyo alternative for ecommerce businesses looking for a good email automation tool, easy integration and segmentation of ecommerce platforms and contacts.
Drip
Drip is a platform focused on ecommerce that provides SMS, email marketing automation and enhanced customer information and insights through their CRM. They have a visually pleasing interface that focuses on workflows.
The automation is plentiful and very flexible, which allows you to do close to anything you want but it is mainly geared toward ecommerce businesses. You can easily set up automations for customers who purchase your products, abandon their carts or visit your website.
The visual editor falls a bit short compared to other email marketing platforms on this list. While most campaign builders typically work with a block-based interface, emails in Drip are strictly divided into the header, body, and footer of your email without much customization in between.
Drip does have a color-coded visual workflow that works well for any level of user because it is easy to understand for beginners who are starting out with email marketing and automation tools. Drip lacks a few features compared to other platforms but they allow you to integrate third parties for them.
Their tagging system allows for easy segmentation of your list, which lets you tag leads or customers based on things like when they visit specific pages on your site, or whether or not they have purchased something.
Their revenue and engagement reporting lets you view aspects like email, automation and A/B test results all in one place. As a Klaviyo alternative, Drip may lack some features but for beginners who want to cover the basics and do not mind integrating third parties for added features, it can be really good.
The best part is they offer a 14-day trial period for you to check out the platform before you decide to get onboard. However, the trial period has limited emails and a few less features.
Drip
is a comprehensive solution and a good Klaviyo alternative to ecommerce businesses, especially if you are starting email marketing and automation for the first time. The flexible automations, tagging and integrations help save a lot of time and resources while simultaneously increasing your revenue.
Drip also manages to keep pricing low and fairly simple without many variations so that you can avail their full potential without worrying too much about upgrades.
MailChimp
If you did not know already, MailChimp is the market dominator in email marketing. According to Datanyze, it has almost 70 percent of the market share in email marketing with over a million domains, which are extremely high numbers.
They are the standard go-to email marketing platform for most users around the world and offer an easy-to-use visual editor with comprehensive tutorial videos. This makes their emails easy to create and customize, even for beginners.
Along with Google and Facebook ads, you can even add Instagram ads as part of their offered integrations. Their automation is good, and they are effective in conducting your marketing compared to other platforms.
While they are a good Klaviyo alternative because they offer similar, if not better, features and pricing, their pricing can get very confusing for most users. Which is why even though it is less expensive than Klaviyo, users do not always understand how.
MailChimp is a good Klaviyo alternative for users looking for a template-rich, integration-rich and multifunctional email marketing platform that is less expensive than Klaviyo and gets the job done.
Omnisend
Omnisend is one of the best Klaviyo alternatives you can find for budding ecommerce businesses. It is fairly new as it started in 2014 as an email marketing platform but has quickly transformed into an all-in-one email and marketing automation tool.
The interface is quite intuitive, which makes It fairly easy to use. It allows you to easily and quickly create complex automations, email campaigns and use smart segmentation to accurately target your subscribers. There are also plenty of integration options with ecommerce platforms.
You will get most of the segmentation and automations you need as a growing brand or ecommerce business. They offer you the option to create multichannel workflows including SMS and Google or Facebook retargeting ads.
Omnisend also offers you a unique feature of dynamic gamification to engage your customers or subscribers. You can use this feature to add scratch cards or gift boxes, which offer discounts, in your email marketing campaigns.
Our favorite is a wheel of fortune that spins to offer discounts but it will only spin after the user enters their email address. This allows you to engage customers while collecting emails for your list in a fun and exciting manner.
As far as Klaviyo alternatives go, Omnisend has most of the same features and some extra ones too, all at a lower price than Klaviyo.
Omnisend as a Klaviyo alternative makes complete sense because it offers almost everything Klaviyo does at a much better price. This makes it an excellent Klaviyo alternative for ecommerce businesses looking for a less expensive option.
Sendinblue
Sendinblue has over 80,000 users that send out a hundred million emails through them every day. They offer an all-in-one solution with automated email and SMS campaigns, Facebook ads, landing pages, CRM and much more. It is a simple yet highly effective marketing tool.
Their email builder is a great visual builder even if it is a bit limited. The editor offers many template options and is fairly easy to use because of its drag and drop features. They also offer SMS touches with your contacts, a feature only ActiveCampaign, Omnisend and MailChimp (in specific countries) offer.
They also have multiple workflows based on user behavior that let you create different automated flows. The workflow is very visual, which is great for having an overview of exactly how your automation funnel flows.
Pricing is a good plus point for Sendinblue because of its method and their offered features. Even their Free plan offers unlimited contacts, automation, web tracking, and CRM. Upgrading to their paid plans is also not a big problem because they start at $25 per month with improved features.
They also offer transactional emails like order notifications and invoices for ecommerce businesses. As a Klaviyo alternative, Sendinblue can work well for users who do not need too many advanced features. But if you want to scale, you may want to look at other Klaviyo alternatives.
Users who have many subscribers but send limited emails can really take advantage of this platform because they bill you per email, unlike most other competitors that bill you per contact. The important area where we feel Sendinblue is behind other platforms is with its CRM features.
Overall, Sendinblue is a very budget friendly platform with a generous free plan.
Sendinblue is a great Klaviyo alternative for users who want to have a fairly featured marketing tool but do not necessarily have too many emails to send out each month. Overall, it is much less expensive than Klaviyo and gets the job done effectively.
SmartrMail
Launched in 2016, SmartrMail is a new and simple marketing automation and email tool that is useful for users who do not want, or need, advanced features on their platform. They have quickly captured ecommerce businesses and grown as a company over their few years of being in the industry.
Unlike most of our Klaviyo alternatives on this list, SmartrMail is specifically an email marketing tool without the fancy stuff.
They do not offer SMS marketing, landing pages or any Google integrations. They are focused on email and their customers are typically users who need to meet their email needs without much else. You can create easy pop-ups for email captures and send simple automated email sets.
They give you various automatically updating segments of your lists including loyal customers, one-time customers and at-risk customers. There is the option to do your own segmentation according to things like purchase behavior, campaign and contact profile data.
Email templates are easy to design, thanks to the drag and drop feature and you can add products, prices and descriptions with one simple click. They also have a good automation workflow builder that can help you create basic or complex automation workflows all the same.
SmartrMail is a good Klaviyo alternative for beginners, users and ecommerce businesses looking for a useful and simple email marketing platform with decent marketing automations. While it may not be the best Klaviyo alternative, it works well for beginners who want to pay less and meet basic demands.
Conclusion
There is no denying the fact that Klaviyo is an excellent ecommerce marketing platform that offers advanced features and automation to its users. However, the pricing is simply not right for startups, small business and beginners who want to get similar results at a budget friendly cost.
There are also some unique features that are available on other platforms that may pique the interest of certain users, which is why Klaviyo alternatives are a good option. Whatever your reason may be, it is always good to have options.
For more information on Klaviyo alternatives, other email marketing platforms or email marketing in general, please visit our website today.