Online retailers should keep customer engagements high, and email marketing is arguably the best way to do it.
If you are in the e-commerce sector, email marketing should be a priority for you. Big e-commerce businesses regularly maximize e-commerce email marketing to increase sales, and so should you. In a highly competitive market, you cannot afford to miss out or leave money on the table.
Hence, we have come up with how you can maximize e-commerce email marketing to increase sales and build customer relationships along the way.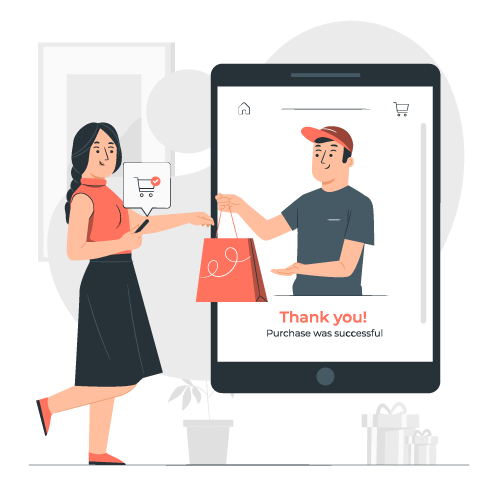 Maximize E-Commerce Email Marketing to Increase Sales
E-Commerce email marketing is all about building trustworthy, long-term customer relationships to generate sales. It can be simple, like sending welcome emails or promotional emails to people who abandon their carts, or complex, like having multiple campaigns come together to increase sales.
Regardless, it is one of the most reliable and profitable ways to drive sales for your online retailing business, and most successful online retailers know this all too well.
Big e-commerce businesses extensively use email marketing to increase their conversions and build relationships. They often have advanced and complex campaigns. Small e-commerce businesses do not necessarily need that level of complexity, even though nothing is stopping them from trying.
Even if your campaigns are not the most complex, e-commerce email marketing done right gives you a huge bump in revenue, and that is all that matters. Maximizing your e-commerce email marketing to increase sales means getting the most out of your email marketing campaigns, not complicating them.
It may be slightly challenging at first, but you should not give up, given that email marketing accounts for over 20 percent of your sales.
There are several ways to maximize e-commerce email marketing, and we will try to cover as much of it as possible in this article. We will discuss how you can build and grow your email list, create e-commerce emails that drive conversions and campaigns that maximize sales.
Let's begin.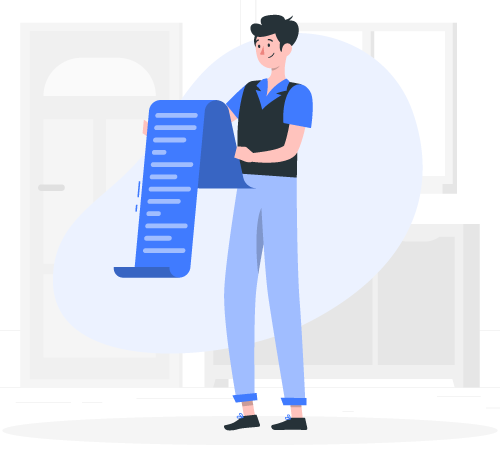 Building Your Email List
E-Commerce email marketing will only work if you have subscribers to send emails to, which means building your email list is crucial. There are several ways to get people to join your email list. If your e-commerce business has customers, you may already have a list of 'buyers'.
However, your email list should not only be customers who have made a purchase, and here is what you can do to collect more emails.
Therefore, don't expect this update to be the end of email marketing. In fact, it will only force email marketers to become more creative in interpreting data from their campaigns.
Pop-Ups
A pop-up on your e-commerce website can be an easy and effective way to collect emails. You can offer free, relevant, and valuable content in this pop-up in exchange for emails. For example, if your e-commerce business sells fishing equipment, you can offer a free fishing guide.
Similarly, a furniture business could offer free interior design guides or tips to collect emails. These are known as lead magnets, and you should come up with creative ones to entice your visitors. It is a cost-effective technique to build your email list.
Another effective way is to offer a coupon in your pop-ups in exchange for emails. However, you do not want to come off too pushy with such a pop-up, which is why experienced online retailers know better than to ask for emails with pop-up coupons.
Instead, you can give away the coupon, and this will entice them to make a purchase. Once the customer uses the coupon to purchase an item from your store, you will automatically get their email. This lets you generate leads and sales without leaving a bad impression on the customer.
Ads
You can always run ads to promote your lead magnets. You can either run ads focused on generating leads or on selling your products. The decision lies in the costs of the products you sell
If your e-commerce business sells low-priced products, running sales ads could be the way to go. You increase sales through these ads and collect emails through the sales process. For e-commerce businesses selling products at a relatively higher price point, this may not always work.
Higher-priced items are more difficult to sell, and this means they collect fewer emails. Running ads that promote lead magnets can be much more beneficial in this case. As people start opting in for your lead magnets, you can immediately start building trust by sending an autoresponder sequence.
Another option is to run sales ads for lower-priced items to see what kind of response you get. You will collect emails either way, and you can build trust over time to sell them your expensive items down the road. Your best strategy is to experiment and see what works well for your e-commerce business.
Creating Emails to Drive E-Commerce Sales
You may have heard that content is king, and this is true for email marketing as well. Email copy that offers relevant and valuable content is always appreciated. However, e-commerce email marketing heavily depends on many other things as well.
You will be surprised to learn some of the little things that make a huge difference in your open rates, clickthrough rates, and the general success of your e-commerce email marketing campaigns.
"From" Email
Many e-commerce businesses make the mistake of sending their emails from a 'no reply' email address. It may make sense for transactional emails. However, by sending all your emails from a no-reply email address, you force your customers to find your contact details to get back to you.
This strategy is not a good one by any standard. You want to make it convenient for them to say something if they want, good engagement requires an open platform for conversations. You want to come off as approachable and this means conveniently giving customers a good email address to reply to.
Your e-commerce business comes off as a brand that is genuinely interested in its customers, and you get valuable feedback for improving experiences.
Subject Line
There is an 80/20 rule of headlines that states that only two out of ten people will read the body (content), of an article, and the rest will only read the headline. It should come as no surprise that this applies to emails as well.
Only one out of five people will go beyond reading the subject line of your emails. After written your subject line, you have effectively spent eighty cents of your email marketing dollar.
So, what does this mean for your e-commerce business and its email marketing campaigns?
It means spending less time perfecting things like email design, copy, and call-to-action (CTA) and having more time for perfecting your subject line. Do not take this the wrong way — you need good email design, copy, and CTA but, your subject line holds more value.
Do not get caught up perfecting something that is not worth the extra time; instead, come up with creative and compelling subject lines that get people to open your emails and read your hard work. Subject lines are great for getting the most out of your email marketing.
Experiment with different subject lines to see which one works best for your e-commerce business. It will maximize your e-commerce email marketing by increasing open rates and subsequently giving you better engagement results and increased sales.
Here are a few tips that will help you make subject lines that bring results.
Keep it short
You only have a few seconds to capture someone's attention, and long subject lines will lose customer interest before they can even finish reading them. You want to keep it under 50 words. If you have to go longer, make sure the punch line is in the first 50 words; otherwise, you run the risk of losing customer interest.
Create dynamic subject lines
Repetitive subject lines always see a reduction in open rates with time because they become boring for the customer. Keep it fresh and keep coming up with new and compelling subject lines for better results.
Avoid sales words in subject lines
Words, like 'buy', 'free,' and 'X percent off,' do not work well for subject lines and you should avoid them whenever possible. Often this can be difficult for e-commerce businesses, which is why you can use them ever so often but sidestep as much as possible.
Personalize the subject lines
You can go for customers' names in subject lines but, everyone does that already, and some people find it to be an invasion of privacy. Instead, try using the name of the city the customer lives in. It is still personalized, yet it does not overstep boundaries.
Do not over-promote
You are an e-commerce business and customers expect you to promote sales, which is why it is okay to promote a product or promotion in your subject lines. However, do not overdo it by promoting something in every subject line, or using 'ALL CAPS' and 'excessive exclamation marks!!!'
Absolutely no clickbait in subject lines
It used to be that people would get annoyed the first time you tricked them and maybe stop opening your emails the second or third time. However, times have changed, and most people will stop opening your emails after your first clickbait attempt.
Never stop testing your subject lines
This is possibly the most important tip from this list, and you should always keep testing and optimizing your subject lines for better results. You can stick to what works well for your e-commerce business but, you should still never stop testing because everything changes.
Email Copy
Your email copy is the body of your email, and it is what will dictate your click-through rates and conversions. Email copy is not like ad copy where you decide to be clever and catchy with your words. You want to keep your email copy simple, relevant, and concise.
It should have a clear, to-the-point message in easy-to-understand wording. The clearer, concise, and consumable your email copy, the better response you can expect from your email marketing campaigns.
Email Design
Email design is important, maybe not as important as subject lines but important nonetheless. This is because a good design can turn an okay email into an amazing one. Email design differs depending on the purpose of the email, however, for e-commerce email marketing, less is more.
You want to limit the amount of 'wow' images, catchy lines, and fancy design elements, and find a balance between images, elements, and text. Balance is crucial because it is all text, customers may not immediately understand your emails and they will likely mark them as spam (worst outcome).
On the other hand, if your emails are too image-heavy with over-the-top design elements, they will likely be marked promotional by the email algorithms and get sent to the promotions folder.
Find a good balance and make the text consumable and personal with a light yet, attention-grabbing design, that does not end up in the promotions folder.
Mobile-Friendly Emails
Given that more than half of all emails are accessed through mobile devices like smartphones, it makes sense to make your emails mobile-friendly. Mobile optimization is vital for the success of any e-commerce email marketing.
Many email marketing platforms provide a mobile preview of your emails before you send them out, always make sure you use it to optimize your emails. If this is not an option, you can always send a test email to yourself to check out what it looks like on mobile devices, before you send it to your email list.
Moreover, following the previous best practice of keeping your email design less image and design-heavy, will also help you better optimize emails for mobile use.
Related: You can learn a lot more about email marketing platforms and how to create emails that drive e-commerce sales by reading our detailed articles here.
Segmentation to Drive E-Commerce Sales
Segmentation is an easy way to maximize your e-commerce email marketing to increase sales. It basically means breaking your email list into smaller more specific email lists. For e-commerce businesses, it is as powerful as any modern marketing tool, to improve the results of their email marketing campaigns.
Your e-commerce business already has an email list with buyers' details. It is essentially a buyer's list, which is one of the best lists to have for successful e-commerce email marketing. It will give you valuable insights into your buyers, their preferences, and online behaviors.
You already know that these are people who are willing to spend money on your products and they have already experienced your e-commerce business before. You can now use your buyer's list to create more segments for your email marketing campaigns.
Segment your buyer's list based on their interests, the products they have purchased from you, the number of purchases they have made, and the actions (behavior) they take on your website. This will allow you to radically increase your email marketing ROI.
The first benefit of segmenting your list is that you can send relevant emails to the right people, which will significantly increase your open rates. For example, if you send emails based on customer behavior, you are more likely to relate to their needs.
This increases the chances of them opening your emails while reducing the chances of them marking your emails as spam, which is the worst thing that can happen to an email. This is the second benefit of segmentation – your emails avoid being flagged as spam.
Segmentation empowers your e-commerce email marketing to target the right people with the right emails. With time, this results in more relevant people are exposed to your email marketing, which is efficient and can lead to improved e-commerce sales.
Moreover, the people on your segmented email lists are happier with your emails because they are getting exactly what they want. It is a win-win situation for everyone involved.
We will further discuss segmentation for your e-commerce email marketing campaigns in this article.
Email Marketing Campaigns to Drive E-Commerce Sales
Building an email list, segmenting it, and creating dynamic and effective emails are all great for driving e-commerce sales. However, your email marketing campaigns will make the most noticeable impact.
Email marketing campaigns are the result of carefully planned and crafted email marketing efforts, and Some email marketing campaigns work well for e-commerce businesses. If you want to maximize e-commerce email marketing to increase sales, here are the campaigns to run.
Welcome Emails
Most customers expect an email when they sign up to your email list, which makes it the perfect time to send out a welcome email. Welcome emails have better open rates than any other kind of email so use them to your advantage.
Welcome emails are a great opportunity for e-commerce businesses to promote best-selling products and highlight their brand to new subscribers. Often e-commerce businesses provide a 'welcome coupon' to encourage first sales through welcome emails.
Such coupons give customers an incentive to buy your products and experience your e-commerce business for the first time. If you deliver a good experience, you can expect more sales from these customers. Automate welcome emails through an autoresponder so that whenever someone subscribes to your email list, they immediately receive a welcome email.
Seasonal Emails
Holiday seasons are the best time for e-commerce businesses because people are more willing to spend their hard-earned money during this time. Whether it is Christmas, Easter, Halloween, or Valentine's Day, create email marketing campaigns around them to maximize sales.
Take the time to understand how your products are best suited for these holidays and create your seasonal email marketing campaign around that information.
Cart Abandonment Emails
These are evergreen e-commerce email marketing campaigns because you can constantly run them all year long. They rely on segmentation, and the key trigger here is when customers fill up carts on your website but abandon them before checkout.
An abandoned cart is a strong signal that they intended to buy something but skipped on the purchase for whatever reason. They may be running late for something, have forgotten to checkout, or were interrupted; whatever the reasons, you can reach out to them.
You can send out a cart abandonment email the next day and encourage customers to complete their purchases. Often customers abandon carts because they are not prepared to pay the shipment costs at the end of their shopping. You can use this to your advantage by waiving off shipping costs.
However, e-commerce businesses that waive shipping costs in car abandonment emails should always understand the cost of such a campaign. Your e-commerce business may not necessarily be able to afford to make a profit after paying for shipments.
Another way is to offer a promotional coupon in cart abandonment emails. You may just bring customers back by giving them a relevant discount.
You can also opt for a series of cart abandonment emails by encouraging purchase completion in the first email, which you can send a day after their abandonment. If they are not convinced, you can send them a discount coupon or waive their shipping a few days later.
Up-Sell & Cross-Sell Emails
Up-sell and cross-sell email campaigns send emails to customers who have already purchased a product from your e-commerce business. Again, segmentation is key here because you can segment and target people who purchased from your store.
These emails aim to sell them additional products that relate to their existing purchase. You can find the best example of this at your local McDonalds. When the server asks you if you would like fries with your burger, they are cross-selling you the fries.
Similarly, when they ask if you would like to pay 'X cents/dollars' to 'upgrade' to a larger meal, they are up-selling you the bigger product.
There are a few ways e-commerce businesses can do this in their email marketing campaigns.
Product Follow-Up
Send a follow-up email immediately after a customer purchases an item from you. This email can include similar products or products that are frequently bought with the product they just purchased.
Category Follow-Up
These work in a similar way except your email includes products from the same category as the one your customer just purchased. For example, if someone bought a product from the 'tech' category, you can suggest other relevant and popular products from the same category.
Receipt Follow-Up
Arguably the best type of email for up-sell and cross-sell email campaigns because receipt follow-ups have an incredibly high open rate. This is simply because customers tend to check receipts. You can use this opportunity to market anything from similar products to offers or discounts for recommending friends. Many e-commerce businesses use this opportunity to ask for a review of the product and explain their exchange and return policies as well.
Up-sell and cross-sell email campaigns are a great way to leave nothing on the table and maximize e-commerce email marketing to increase sales.
Customer Loyalty & Re-Engagement Emails
Customer loyalty email campaigns and customer re-engagement email campaigns are another way to use segmentation effectively.
If you have customers in your email list, who have consistently bought products from you in the last year, you can segment them and let them know that you are grateful for their business by sending them a thank you email.
You can send them a gift card within the thank you email to show how much they mean to you. This is a customer loyalty campaign and it builds loyalty for e-commerce businesses while ensuring that their regular customers will keep buying their products.
On the other hand, if you have customers in your email list, who have not bought anything from you in the last year, you can segment them and send them a gift card as well. This will incentivize them to buy your products again.
This is called a customer re-engagement campaign and it helps bring back inactive customers. A great tip for these email marketing campaigns is to mention the gift card in our subject line to increase open rates and encourage product sales.
Customer loyalty campaigns and customer re-engagement campaigns are great examples of how segmenting your email list can effectively help you drive e-commerce sales through email marketing campaigns.
Conclusion
Email marketing is a powerful digital marketing strategy for any e-commerce business, be it large or small. You can easily follow the mentioned best practices and tips to build your email list, create compelling emails, use segmentation and run successful e-commerce email marketing campaigns.
They will all help you maximize e-commerce email marketing to increase sales and build long-term relationships with customers. You can engage them timely and regularly, up-sell and cross-sell products and even build loyalty with consistent customers or re-engage dormant ones.
You can ensure that your abandoned carts bring returns and your buyers buy more. All by creating simple, mobile-friendly emails with compelling subject lines and sending them to the right people through segmentation.
One last parting tip to maximize e-commerce email marketing is to create a random email and sign up to well-known, successful e-commerce businesses to start getting their emails. Within a few months, you will have a good idea of how they use e-commerce email marketing effectively.
You will likely find everything that is mentioned here and you may even learn more than you expected. Over a year, you will gain substantial information about how they create emails and use email marketing campaigns like welcome, seasonal, cart abandonment, and other campaigns.
You can learn their use of email design and subject lines that work well for them. However, take this as inspiration and do not simply copy their methods because what works for them may not work for you. Moreover, they could be doing something wrong and you do not want to copy that.
Instead, learn the good things and use this article as a guide to implementing email marketing best practices for your e-commerce business. Always experiment and keep testing, tweaking, and optimizing your emails and email marketing campaigns for better and better results.
If you want to learn more about how to maximize e-commerce email marketing to increase sales, or you need help with the email marketing and management of your business, please visit our website today.