There has always been plenty of debate about which email marketing platform is better for different industries, particularly for the ecommerce industry. However, ecommerce is not the only industry that relies on email marketing platforms and they cater to many different businesses globally.
Two major names in the email marketing game are Omnisend and Klaviyo, which we will heavily focus on and compare for the purpose of this article.
Let's start by first introducing you to both platforms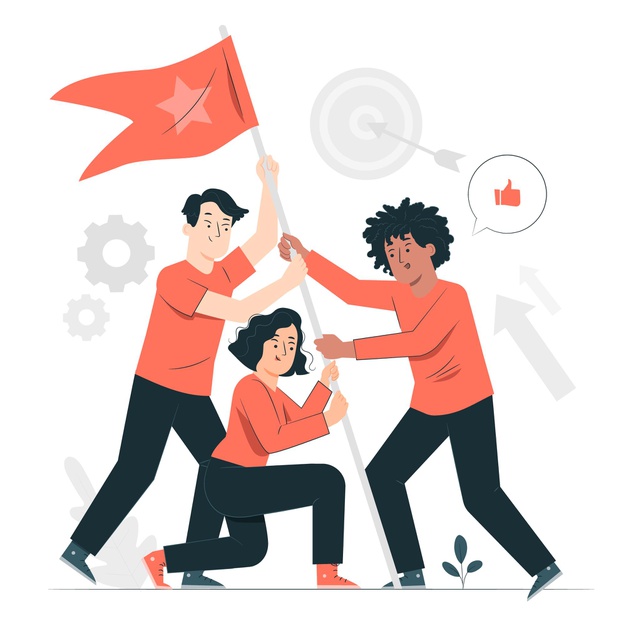 Omnisend
Omnisend was founded in 2014 as an email marketing platform by the name of Soundest by Rytis Lauris and Justas Kriukas. It was founded when they realized the lack of specialized email marketing tools for emerging ecommerce businesses, which were using standard available tools at the time.
A few years later, owing to their success, they expanded to becoming an omnichannel marketing automation platform and changed their name to Omnisend to suit their platform.
Today, they have offices in the US, UK and Lithuania, with over 80 members and 50 thousand customers worldwide.
Klaviyo
Founded in 2012 in Boston, Massachusetts, by Andrew Bialecki and Ed Hallen, Klaviyo is an email marketing and automation platform for businesses. Their platform is focused on a Listen, Analyze, and Act framework, which has worked well for them and their subscribers.
Today, they provide their services across multiple channels and allow customer data storage and measurements of results in revenue along with the typical metrics. More than 50 thousand businesses of all sizes use Klaviyo's services across the globe.
Omnisend vs. Klaviyo
We will compare the two email marketing platforms by going through their features, options and pricing among other things to conclude a winner between the battle of Omnisend vs. Klaviyo.
Target Audience
To better understand the overall comparison, we must first understand who their target markets are. This will help determine whether it is an apple to apple or apple to orange comparison.
In the world of automation and email marketing platforms, both Omnisend and Klaviyo position and market themselves as ecommerce-centric platforms. They can both be easily integrated with the biggest names in ecommerce including BigCommerce, Shopify, WooCommerce and more.
This gives us a clear idea that comparing Omnisend and Klaviyo is more of an apple to apple comparison, since they both specialize to cater to the same target audience.
Speaking of integrations, it is also important to note that Omnisend has better integration with ecommerce platforms like Opencart, Drupal Commerce and Prestashop. Whereas Klaviyo integrates better with Magento and also smaller vendors like Aftership, ReCharge and Privy.
Third Party Integrations
Both Omnisend and Klaviyo have an immense number of third-party integrations that cover a wide range of service and programs, including:
Checkout Services
Rewards Programs
Tracking Providers
Loyalty Programs and much more
These integrations are great for any ecommerce business and in terms of third-party integrations, we would say it is a tie, since both have a wide variety of options available for their users. Although, Klaviyo has a very useful custom platform integration option through JavaScript.
Mobile Deployment
Klaviyo flat out wins the mobile deployment section simply because of the fact that Omnisend has no mobile deployment on their platform. On the other hand, Klaviyo has mobile deployment for iOS and Android devices both, which means you can use your iPhone, iPad or Android device for email on the go.
Of course, as with most platforms that provide mobile deployment, not all options are available, and they are not as smooth or user friendly. All in all, the Klaviyo mobile experience is fairly decent and will get the job done, which is more than we can say for Omnisend.
Email Marketing
The central function of both, Omnisend and Klaviyo, is email marketing and no comparison between the two would be complete without this section. Creating email campaigns with both platforms is very user friendly, thanks to their visual editors that incorporate drag and drop features.
• Email Editor
The drag and drop feature is great help when creating and editing emails, even for beginners. You do not need to code anything; you can simply choose what you want to add and drag and drop it on to the email editor for convenient email creation.
Additionally, both email marketing platforms offer a variety of templates to choose from, which makes for an even easier and a more creative approach to emails. However, there are more template options with Klaviyo than there are with Omnisend.
While you can create attractive emails using Klaviyo, there are a few limits to their email editor in terms of customizations. The customization is limited to adding text, images, tables, columns and buttons, beyond this, there are not many options to tailor your emails.
There are also some ecommerce tasks that lack smooth automation in Klaviyo, like creating unique discount codes. Although, what makes Klaviyo stand out from the competition is the option to directly add products from your store to the email editor.
If you have ever used other email marketing platforms before and regularly require adding products from your store for recommendations and grids, you understand the importance of this feature better than anyone.
Most other platforms require you to manually do this for each product, which takes a huge chunk of your time and effort, especially if you regularly have to do this. Whereas with Klaviyo, it is as easy as it gets with any email marketing platform, saving you loads of time and effort.
Omnisend on the other hand, has more options for customization, even if there are fewer templates to choose from. You have more freedom with the content you create in your emails than you do with Klaviyo.
You can also add products to your campaign, using their Product Picker feature and create smart product recommendations but that requires you to integrate with Nostro. While these are great options to have, Klaviyo does this better than anyone.
Omnisend offers you ecommerce benefits like scratch cards, gift boxes and unique discount codes. These unique Gamification options create a more dynamic and engaging way for your customers to interact with your business.
You can even add videos to your campaigns and more sophisticated users have the option of custom HTML as well.
• Building Subscriber Lists
There is no doubt that building a subscriber list for your email campaigns is an essential and important part of any business's email marketing strategy. Your email marketing efforts are only as good as the audience they engage and subscribers matter a lot in this regard.
Both platforms offer you the ability to organically build your subscriber lists from visitors on your website. Moreover, they have targeted pop ups to allow you better opportunities at converting visitors to subscribers.
However, Klaviyo's Triggered Forms in particular, allow you to trigger pop up forms like discount offers when a customer is about to leave your website or sign-up forms when they click a particular button. Omnisend does not offer such triggered forms.
They do offer landing pages though, which are a proven better convertor than any other type of sign up form, according to their own Marketing Automation Statistics 2019. We would recommend you take these claims, or statistics, with a grain of salt.
The one place we do think Omnisend takes the edge is with their Wheel of Fortune style Gamification sign up form. If you have ever experienced an orange and red wheel of fortune that pops up offering you discount options for a website, you can be fairly certain that business is using Omnisend.
There is no doubt that this interactive gamified pop up is an excellent way to capture emails and Omnisend is well known for this particular feature.
• Segmentation
If you have any experience with email marketing platforms, you know about the importance of segmentation and how it helps personalize your emails better to target subscribers.
If you do not, segmentation is basically dividing your existing subscriber list into smaller lists that bundle relevant contacts in a certain category based on things like geographic location, interests, purchase history, and much more.
Omnisend and Klaviyo both offer segmentation to better target the right subscribers at the right time, with personalized messages. However, like most aspects and features in this comparison of the two, there are differences.
Klaviyo allows you to build unlimited segments and you can make them as specific as you want. They do not put any limits on the criteria or the data that you use for segmentation. Omnisend on the other hand, limits the number of segments based on your subscription.
Moreover, Omnisend only allows segmentation in three main categories.
Shopping Behavior

– based on browsing and abandoning, cart additions, purchase made in the last 30 days, etc.

Campaign Activity

– based on customers' response, or a lack thereof, to your campaigns.

Profile Data

– based on any information you have regarding your customer.
These are good segmentation criteria for any ecommerce business because you can also layer them according to your requirements.
This means you can target men in their 20s, layer that with those who have clicked through in the last campaign and layer that with those who made a purchase in the last 6 months.
Quite useful and easy to understand, however, this is the extent to their segmentation. Klaviyo offers you way more segmentation options in this regard, which you can customize for any criteria under the sky.
While this is exceptional for marketers and experienced users who know what they are doing, it may be a little complicated for beginners. Which is why Klaviyo's segmentation has a bit of a learning curve, whereas Omnisend's is much easier to grasp.
Lastly, when retargeting ads, both email marketing platforms let you sync your segmented lists into Facebook Custom Audiences but only Omnisend lets you sync with Google for retargeting ads.
• Automation Workflows
The automation workflows of both, Omnisend and Klaviyo, are quite powerful and visually great to work with. Klaviyo offers you the use of triggered splits and conditional splits that help create complex automated workflows that heavily target your subscribers.
Omnisend did not have these features until last summer but you can now use trigger splits and conditional splits to create complex automated workflows that are just as powerful. Additionally, Omnisend allows you to add other channels to the same workflow.
This can be great for ecommerce purposes because it allows you to spread your automated workflow on various channels for better responses. If, for example, you have a customer that abandoned their cart, you can start a multichannel automated abandoned cart workflow for them.
Begin by sending an email and notifying them of the abandoned cart, follow that up with an SMS, entice them with a discount via push notification the next day and a follow up SMS or email. After the customer completes the purchase, you can send them shipping and order details through SMS.
All of this multichannel engagement, using the same automated workflow promotes a better experience because you can also set customers' channel preferences. This is not to say that Klaviyo is far behind.
They have sophisticated and advanced automated workflow features as well but Omnisend slightly inches ahead because they have browser push notifications. Which is countered by Klaviyo's iOS app push notifications.
Apart from these subtle differences, there is not much that edges one platform over the other and it all depends on your automation workflow preferences. There is also the aspect of abandoned cart tracking, which slightly differs on both email marketing platforms.
For example, with Shopify, Klaviyo will identify those abandoned carts that reach the checkout stage, whereas Omnisend uses cookies to track items as they are added to carts. This means Omnisend can track and engage more abandoned cart users that do not make it to the checkout stage.
• A/B Testing
A/B testing, or split testing, is a randomized experimentation process and an excellent marketing tool that allows you to test what your audience responds to better.
For example, in email marketing, you can create the same message with two different subject lines and send each to one half of any segment, to test which subject line gets better responses. Moving forward, you will know which subject line to use to get better responses from your subscribers.
This testing feature can be applied to many aspects of email marketing and is especially helpful in creating future email campaigns with greater understanding of what works and what does not.
Once again, Klaviyo allows you to A/B test without limits, so you can test everything from sender name and subject line to email send time, content, and CTA button colors. Whereas Omnisend is limited to only testing the subject lines and sender names.
Which means Omnisend users' email content is mostly left up to guesswork and taking chances – not the best approach.
• Analytics & Reporting
Analytics are an exceptional feature because they allow businesses to see the bigger picture and easily identify flaws and successes.
Email marketing platforms often use analytics to measure various metrics and report them to you. This helps you see the bigger picture of your email campaigns and figure out what you are doing wrong or right through comparing changes with reports.
In any case, they give you the figures and stats of what is happening and when it happened.
Klaviyo reporting offers you a full view of your entire business, since it has gone live. You can customize the metrics that matter most and the time period you want the analytics on those metrics. This gives you detailed reporting and exceptional insights into your business.
This kind of advanced reporting is only available to Omnisend subscribers on the highest subscription tier. Moreover, users only have access to data from the past 18 months and not a day before, which is not entirely bad, but it does not give a full picture at times.
To top everything off, Klaviyo offers revenue metrics, like average monthly revenue per recipient or total revenue, which make for even more valuable and useful analytics reporting.
Customer Support
Whether you are an email marketing beginner or veteran, customer support can be a game changer, especially when you need it the most. You can use their help to get out of whatever problem you are facing with your email marketing platform.
Moreover, tutorials and knowledge bases are extremely useful for beginners and both Omnisend and Klaviyo offer them extensively. However, things change drastically beyond this.
While both platforms offer email / helpdesk support and live chat support, Klaviyo only offers email support for limited hours. 16 hours on weekdays and 6 hours on the weekends. In comparison, Omnisend offers 24/7 live chat and email support to their paid subscribers.
In terms of efficacy of customer support, both platforms perform on similar levels and their customer support is fairly good compared to other platforms.
Pricing
The most anticipated section of any comparison, pricing takes the cake for being the major factor for anyone's choice of email marketing platform.
Both, Omnisend and Klaviyo, base their pricing on the number of subscribers you have. Klaviyo offers a single plan with no long-term commitments and pricing goes up with the number of subscribers. This pricing can become steep as you cross 10,000 subscribers.
The highest subscriber count on Klaviyo reaches 150,000 with 1.5 million email sends and customer support, beyond which they provide custom pricing. You can calculate your pricing and even an estimated ROI on their pricing page.
Whereas Omnisend has three tier paid plans on their pricing page.
Standard Plan
Starts at $16 per month with 500 subscribers and 15,000 emails. Comes with added SMS, segmentation, automation and support features.
Pro Plan
Starts at $99 per month with 500 subscribers and 15,000 emails. Comes with added push notifications, Facebook and Google syncing, advanced reporting and free SMS features.
Enterprise Plan
Starts at custom pricing with 500 subscribers and unlimited emails. Comes with all the features Omnisend has to offer.
All Omnisend paid plans have discounted pricing for annual commitments.
The fact is that both email marketing platforms come at higher-than-normal pricing, which is understandable given their market perception and established brand names. However, there are more inexpensive options out there, even if they may not be as powerful or feature-rich platforms.
Klaviyo is better for those who have subscriber counts under 10,000 while Omnisend is better for those who do not mind compromising on features for an inexpensive paid plan. As the subscriber count goes up, Klaviyo is only slightly more expensive than the Omnisend Pro Plan.
Which brings the choice back to your preference of options and features.
Free Plans
The best part is that both of these email marketing platforms offer a free plan and free trial for their paid plans. Which means you can get a taste of what they have to offer for free, albeit the capacity is limited in terms of email sends.
The Klaviyo free plan offers 500 emails per month with 250 subscribers and email support, while the Omnisend free plan has 15,000 emails per month with 500 subscribers and limited options, features and integrations.
In terms of features, Klaviyo wins the free plan because they offer all of their features starting from the free plan. They leverage this by getting pricier as you grow on their platform past 10,000 subscribers.
Conclusion
In the battle between Omnisend vs. Klaviyo there is no straight winner, and it all ultimately depends on your needs. Here is a summarized list of winners in each of the sections we explored in this article.
Third Party Integrations – Tie
Both platforms offer great variety in third party integrations and you are spoiled for choice no matter which platform you choose.
Mobile Deployment – Klaviyo
Omnisend has no mobile deployment, which makes Klaviyo the clear winner.
Email Marketing – Klaviyo (Overall)
Klaviyo offers more templates and easier product recommendations and product grid options. Whereas Omnisend offers more content customization options and gamification features.
Building Subscriber Lists – Tie
Klaviyo offers triggered forms while Omnisend offers gamified pop ups.
Omnisend has the upper hand at syncing contact with Google for retargeting ads. However, Klaviyo simply has unlimited segmentation and storage options, which are far better even if they have a learning curve to them.
Automation Workflows – Tie
This would have been another win for Klaviyo had Omnisend not added trigger splits and condition splits last year for more complex workflows. Omnisend does offer browser push notifications and better abandoned cart identification but these are not enough to favor a win in this section.
Klaviyo takes the win again, simply because Omnisend does not offer enough options for A/B testing, while Klaviyo has plenty.
Analytics & Reporting – Klaviyo
Klaviyo has better metrics and a lengthy reporting period for no additional costs, while Omnisend offers advanced reporting with limited time periods and only for the high tier paid subscribers.
Customer Support – Omnisend
Finally, a win for Omnisend. Although, not for anything except the fact that they offer 24/7 email and chat support to their paid subscribers compared to the time restricted support from Klaviyo.
Pricing – Tie
This is a tie because both email marketing platforms have almost similar pricing, which is higher than normal, whether with the paid tiers of Omnisend or the increasing subscriber counts of Klaviyo. They are established platforms that hold a premium for their brand name and performance.
Free Plan – Klaviyo
While Omnisend does offer more emails with their free plan, there is no comparison to the options and features with Klaviyo. They offer everything with their free plan, even if it is limited to 500 emails and 250 subscribers, which is what a free plan should be all about.
If you are even remotely serious about your business, you will move to paid plans eventually, which makes the Klaviyo free plan excellent for beginners to explore advanced email marketing.
Winner – Klaviyo
There are just too many little things that make Klaviyo stand out and even though Omnisend is an excellent email marketing platform, they are slightly behind. At the end of the day, it all depends on what you want for your business and which platform better caters to your needs.
There are many businesses that are better suited to go with Omnisend and Klaviyo may not be the option for them. Hopefully, this comparison has helped you better understand which platform is the one for you.
If you want to learn more about Omnisend vs. Klaviyo, email marketing or sales and marketing in general, please visit our website today.