Email marketing remains the most lucrative digital marketing initiative. In fact, the return of investment for an email marketing campaign can climb to 4,400%. That estimates to be a $44 return for every $1 spent.
With that said, acquiring the email addresses of potential customers may be easier than convincing them to convert outright, but there is a lot of red tape concerning the legality of respecting user privacy.
This creates a very fine line between acknowledging user privacy and being a savvy, ambitious marketer. Unfortunately, Apple's new announcement may make these matters more complicated for email marketers.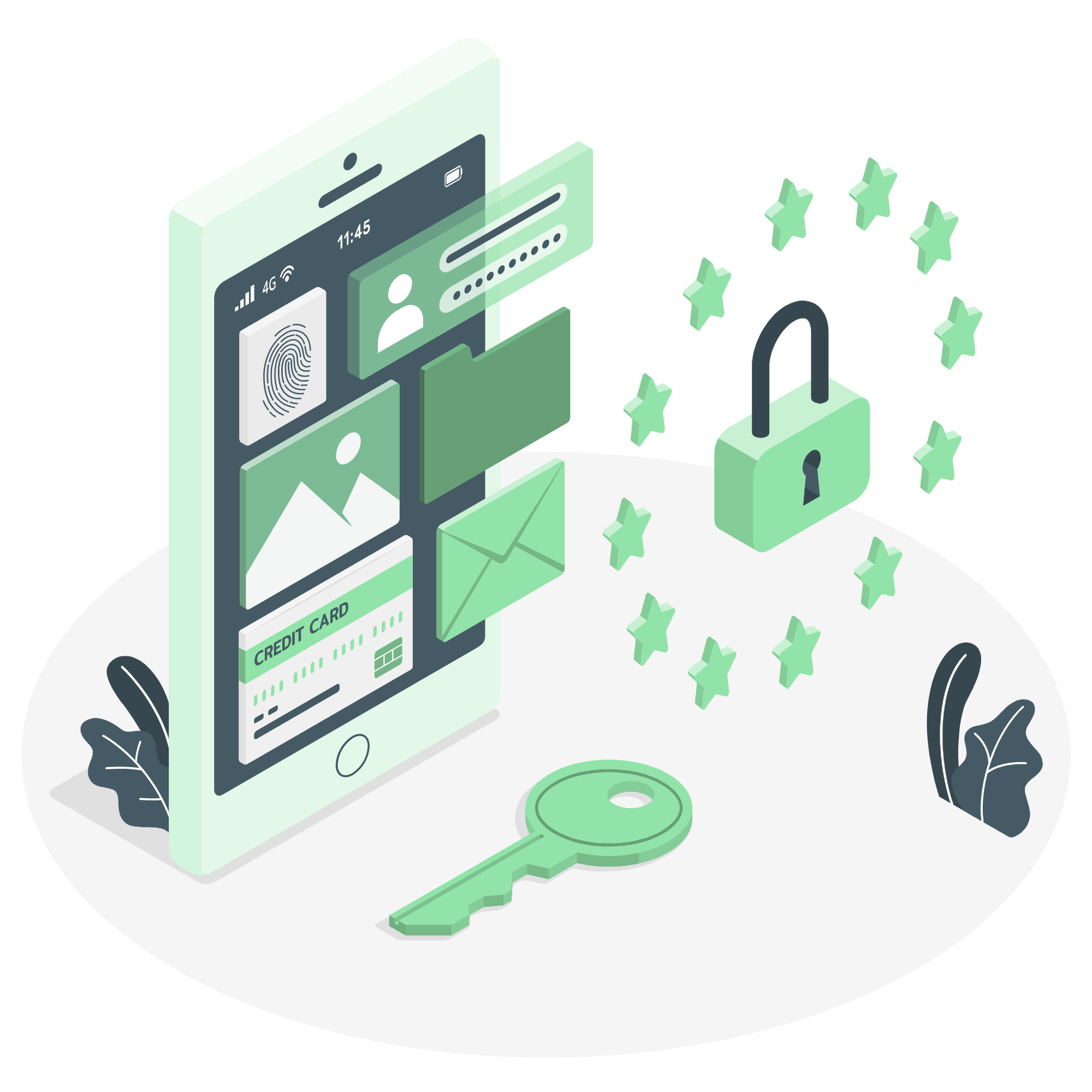 What is Apple's Mail Privacy Protection?
As Apple is moving forward to iOS 15, an announcement was made on June 7th, where Katie Skinner, the Apple's Manager of User Privacy Software stated in a keynote address:
"What you may not realize is that many of these [marketing] emails use invisible pixels to collect information about your mail activity…We think you should be able to choose when to allow this or not. So now, in the Mail app, we're introducing Mail Privacy Protection"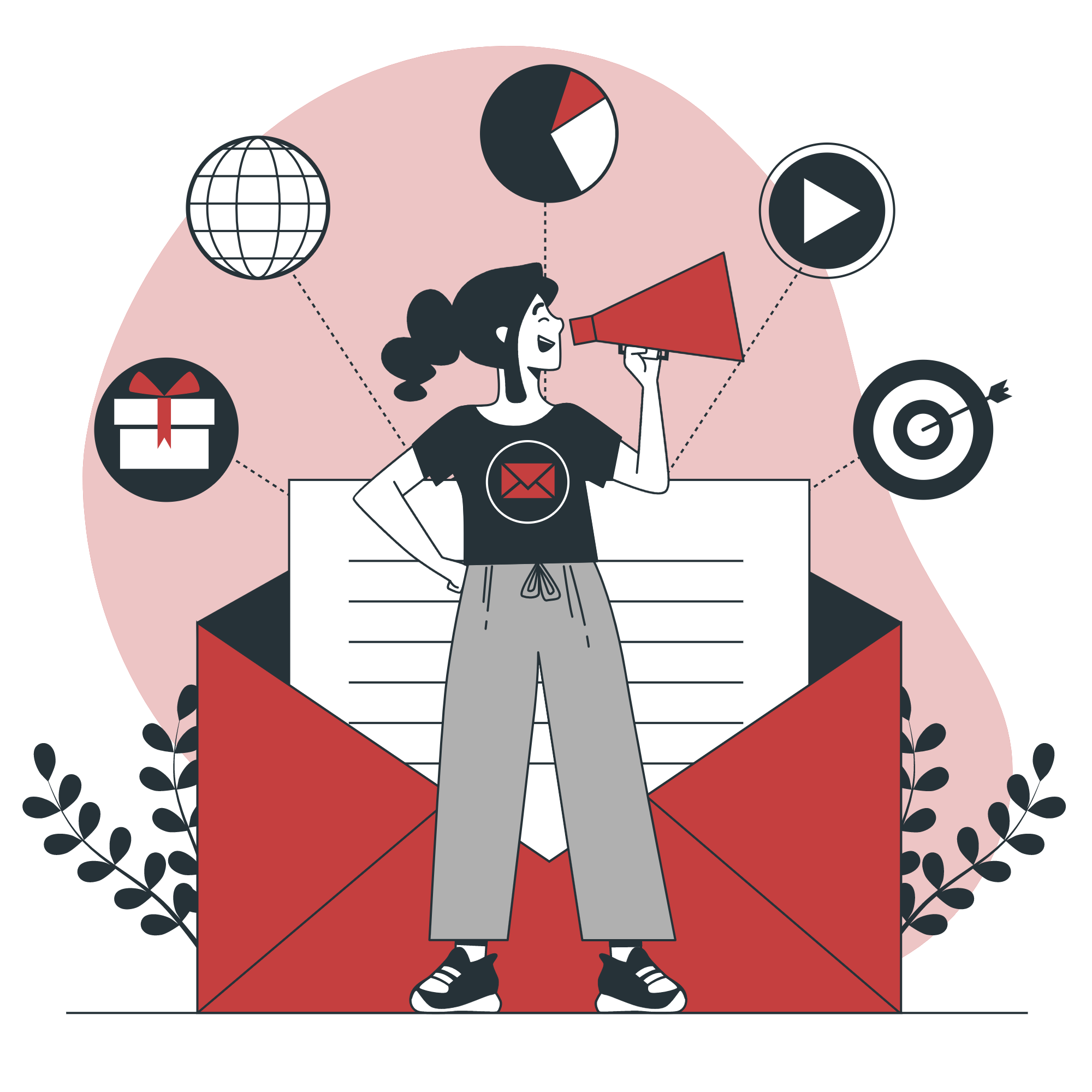 Effective immediately with iOS 15, Apple is allowing users to choose whether or not they will allow email marketers and third-party software to:
Access their IP addresses
Determine their locations
Analyze if emails were open
The attitude of the announcement will clearly make Apple users believe that email marketers have no right to collect this information. This can have a significant effect on the efforts of email marketers to mobilize successful campaigns.
Nonetheless, this Apple update will only prevent email marketers from detecting if their emails were opened. There are still other important metrics that can be used to gauge the success of an email marketing campaign.
Therefore, don't expect this update to be the end of email marketing. In fact, it will only force email marketers to become more creative in interpreting data from their campaigns.
How Will This Update Work?
Privacy laws are nothing new. Massive data breaches by major companies have spiraled out of control in recent years. As such, lawmakers have been placing pressure on tech companies to be more transparent about how they acquire and process user data.
In addition, they are giving people the right to deny companies access to their sensitive data. Apple is taking a proactive approach in allowing users to control who can view their data.
When someone opens up the Apple Mail app, they'll receive a notification prompting them to either protect their mail activity or allow their data to be stored by third party companies:
No one is quite sure of how Apple will prevent third-party companies from seeing if their emails were open if users were to select the "Don't protect Mail activity" option. This tactic doesn't even seem possible, since Apple would have to invest in very intelligent technology to differentiate a tracking pixel from an ordinary email element.
Nonetheless, this update will only affect those using the Apple Mail app. It won't affect users who use Google or other email providers, even on iPhone devices.
Does Open Rate Even Matter?
No one knows for sure how Apple will distinguish tracking pixels. Therefore, it's not yet certain how much of an impact this update will have on open rates. An email marketing report showed that 46% of emails were opened on Apple devices.
If your target audience are Apple users, your open rates could be looking inflated in the coming months. There's no telling how many people will actually restrict their data from being used by third parties.
With that said, many marketers consider an email's open rate to be a vanity metric. Much like website traffic, a lot of marketers believe that looking at open rates is useless. After all, just because a person opens an email doesn't mean they're going to convert.
This suggestion is actually misleading. Open rate is a very valuable metric. If your open rate is high, it could show you that your subject line is working perfectly. On the other hand, if your open rate is low, your subject line could use some work.
You could also analyze your open rate to determine if you'll need to change your sender's address or preview text. While open rate isn't as important as conversion rate, it's not a vanity metric at all.
What Does This Mean for Email Marketers?
Email marketers shouldn't be concerned with the fact that Apple can restrict them from analyzing open rates. For one, there is no guarantee that your target audience uses Apple products.
Many people use Gmail and Outlook every day, as Apple Mail doesn't hold any type of monopoly as an email provider. There's a chance that many of your subscribers won't even be encountered with the choice to keep their data a secret from you.
Also, if you've partnered with an exceptional email marketing provider, you can browse more important metrics than open rate. For example, when you sign up for FireDrum, you can take advantage of in-depth reporting capabilities to improve your campaign, such as:
Contact engagement metrics
Email campaign metrics
Interactive graphs
Google Analytics
Geo-Location tracking and reporting
Our users are also able to download, print, and export these reports into PDF files. As you can see, not being able to see open rate data isn't the end of the world. If you're using a great email marketing platform, it will only become a very small setback.
What to Track Instead of Open Rate?
When you create a website, you can take a look at several different metrics to learn more about its performance and progress toward your online marketing goals. Managing an email marketing campaign is very similar.
You can check who sees an email, if they convert, and you can even view a heatmap analysis to see how people are interacting with your emails. Thus, if your campaign's open rate data begins to plummet, understand that you have other important metrics to look at instead.
These are:
Conversion Rate — This is the proportion of the number of people who view your campaign and the ones that actually convert. Your conversion rate is arguably the most important metric of your campaign.
Unsubscribes — The number of people who unsubscribe from your email list is also very important. If you're noticing an upward trend, you should segment your email list and send more relevant emails.
List Growth Rate — This is a metric that denotes how your email list is growing over time. This metric is just as important as your campaign's conversion rate.
Website Visitors — If your website's visitors have increased after sending an email, then it could prove that your campaign has had a positive impact.
How to Improve Email Deliverability: 6 Simple Steps
Even if your target audience uses Apple products for email, you can still improve your campaign by following these effective strategies and start delivering more emails to the right people:
1. Make it Personal:
74% of marketers say that email personalization improves customer engagement. Rightfully so, it's important to remember that a person's email address is sensitive, private information.
When a person trusts you enough to give you their email address, then you deserve to address them personally. Some may argue that email personalization is too time-consuming.
Still, email personalization is the most effective way to address a potential customer. Let's say that you're sending an offer for a new product discount. What would be the better offer:
"Hey, customer, we're offering a 50% discount for iPhone phone cases."
"Hey, Alice, we've got a surprise for you. We know you recently had this item in your cart, and we're offering a 50% for iPhone phone cases.
It's clear that the second option will be the most effective.
2. Use Catchy Subject Lines
It goes without saying that the subject line is the first thing a person sees when deciding whether or not to open an email. In fact, 35% of recipients open an email based on the subject line alone.
This means that these people decide by just the subject line whether or not to open an email. Thus, your subject line will make or break your entire campaign. The first step to improving your subject line is making sure it's not truncated and all of it can be seen.
At FireDrum, we recommend that your subject line should be at least 40 characters long. This will help your audience read your entire subject line, while giving you enough room for creativity.
You should also try adding the recipient's first name to the subject line. According to HubSpot, emails with a recipient's first name perform better than those without them. Lastly, try to add emojis to your emails.
If your target audience features younger demographics, that could be an effective way to relate to them. Your subject line should attract the most attention as possible to your email.
A strong subject line could influence high open rates on its own, and ease your mind if your audience doesn't allow you to see that kind of data.
3. A/B Test Your Campaign
No email marketing campaign is perfect. The most successful campaigns are tested rigorously over a length of time. This is to ensure that all aspects of the email, from the subject line to the call-to-action (CTA) are working properly.
One thing you cannot forget to do is optimize your campaign by running regular A/B tests. A/B, or split, tests are designed to compare two aspects of your campaign side-by-side to see which one performs better.
For example, if you've been having an issue with your open rate and want to know if the subject line is the culprit, you can try comparing your existing one with a new subject line.
In both tests, you'll keep all of the variables the same in your email. Your final results will tell you which subject line is best. If both subject lines achieved the same results, then it's safe to say that another culprit is to blame for your low open rate.
Nonetheless, A/B tests allow email marketers to use science and logical deduction to repair their campaigns.
4. Nail the CTA
The CTA directs subscribers to your website where they can either learn more about a particular product or service or make a purchase. Your CTA should be both dynamic and attractive.
It should also be the most obvious aspect of your email body. Luckily, creating the perfect CTA for your email isn't too difficult. In fact, here are some tips to improve your email's CTA:
Use contrasting colors. This will help your CTA buttons stand out from the rest of your email's different aspects.
Consider creating an interactive CTA. The more creative you are, the better your campaign will perform.
Don't overdo it. When it comes to crafting the best CTA, less is more.
Try adding hints to your CTA in the copy and images. When a subscriber is done reading your email, they should immediately know how to move forward.
Make your CTA big enough. It should be highly visible in every email you send.
If you need professional assistance in creating the perfect CTAs, it's best to rely on an email marketing platform, such as FireDrum to take advantage of pre-built templates that have been rigorously tested to achieve remarkable results.
We also allow our users to automate their campaigns to continue using successful CTAs in future emails.
5. Create the Perfect Copy
Email copy seems to be the most forgotten aspect of email marketing. If you're offering an important product, service, or promotion, it's important that your audience knows what your email is trying to say.
People receive hundreds of emails every day. This puts you at a disadvantage, which means you don't have long to capture your audience's attention. Email copywriting doesn't have to be difficult.
In fact, it's the most straightforward assignment when creating your campaign. With that said, here are some important steps to follow:
Keep your copy clear and concise. Stay away from buzzwords (great, best, etc) and industry jargon. To put it plainly, quickly say what you want to say and conclude your email.
Test your copy. How will you ever know if your copy isn't up to par? Though A/B testing, you can figure out if your audience is properly responding to your copy.
Use a template. If you're lacking ideas on how to structure your copy, you can use a template. FireDrum provides a wide array of different templates for promotions, welcome emails, and many other different situations.
Set a great first impression by making sure your email is grammatically correct and free of spelling errors.
6. Segment Your Lists
Sending email blasts isn't the way to go if you truly want to improve your conversion rate. You can't send the same email to all of your recipients. What if you send a welcome email to people who have already subscribed to your email list?
They'll probably think that you're not going to send a relevant email to them and ignore you. The same result is likely true if you send a promotion offer to a person who has never expressed interest in that product or service.
Again, email personalization is important. Therefore, create segments for different types of subscribers based on their position in your sales funnel. For example, you could segment new email subscribers from existing ones.
You can also segment your email list based on behaviors. This will work by keeping those who regularly engage with your emails in a different category from inactive subscribers you're trying to win back.
Email segmentation helps create your list refined, ensuring that you're sending the most relevant emails to your audience. It may take some time to perform this work, but it'll all pay off in the end.
If you need professional assistance in creating the perfect CTAs, it's best to rely on an email marketing platform, such as FireDrum to take advantage of pre-built templates that have been rigorously tested to achieve remarkable results.
We also allow our users to automate their campaigns to continue using successful CTAs in future emails.
Use an Email Platform
Whether you have just begun your email list or plan to grow, you should always choose an email marketing platform instead of a public email provider like Apple Mail, Gmail, and Outlook.
Email marketing platforms allow you to send mass emails more efficiently. They can also provide you with in-depth reporting and analytics to help you refine your campaign and lead more subscribers to convert.
If you're struggling choosing between some of the top email marketing platforms on the internet, look no further than FireDrum. With thousands of customers across the globe, we take pride in offering premium email marketing solutions for local businesses and corporate enterprises.
Grow Your Email Marketing Campaign Today!
Apple's mail privacy protection update shouldn't have a tremendous impact on your email marketing campaign. By focusing on other important email metrics and practicing all of the techniques we outlined in this article, your campaign should be fine.
Still, if you're interested in growing your campaign with a remarkable email marketing tool, then you've come to the right place. If you want to learn more about how FireDrum can help you achieve your marketing goals, click here to speak to a member of our sales team today.